Featurecast - One Step b/w Featurecast & The Gaff - Ain't Got Time (7")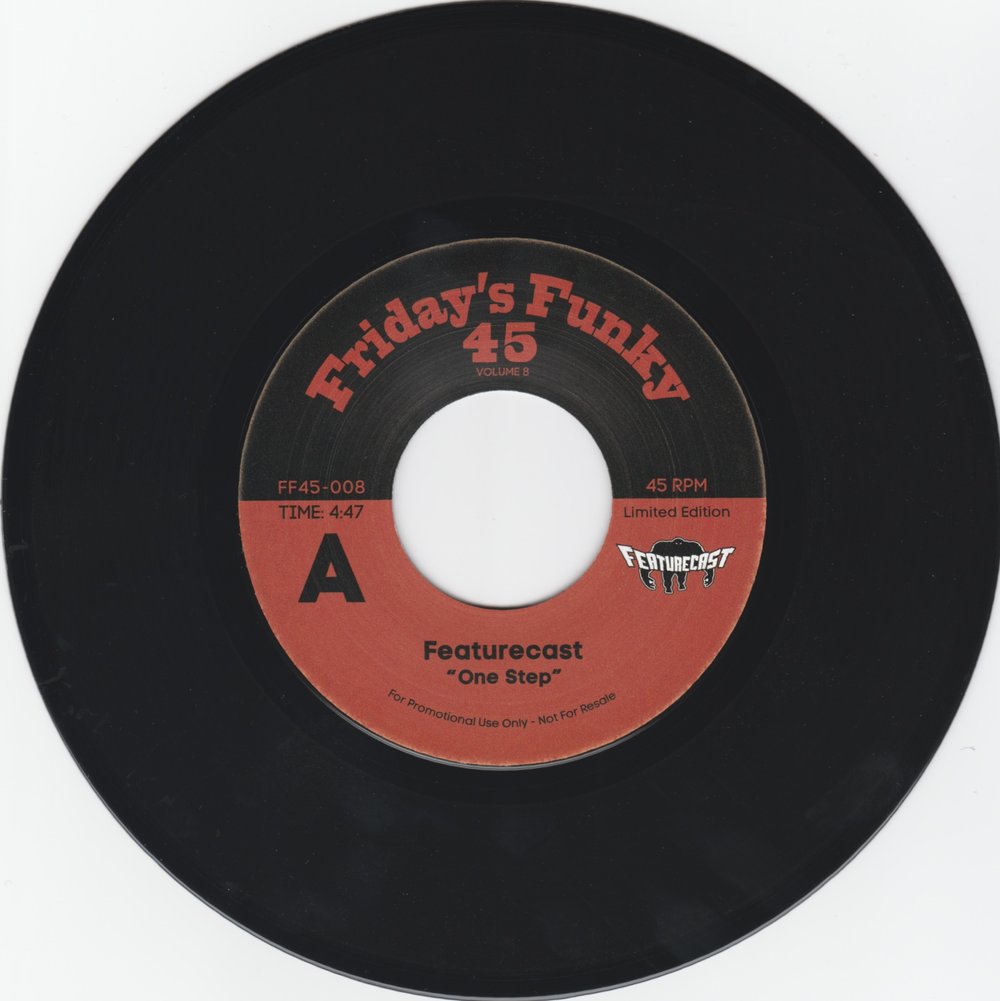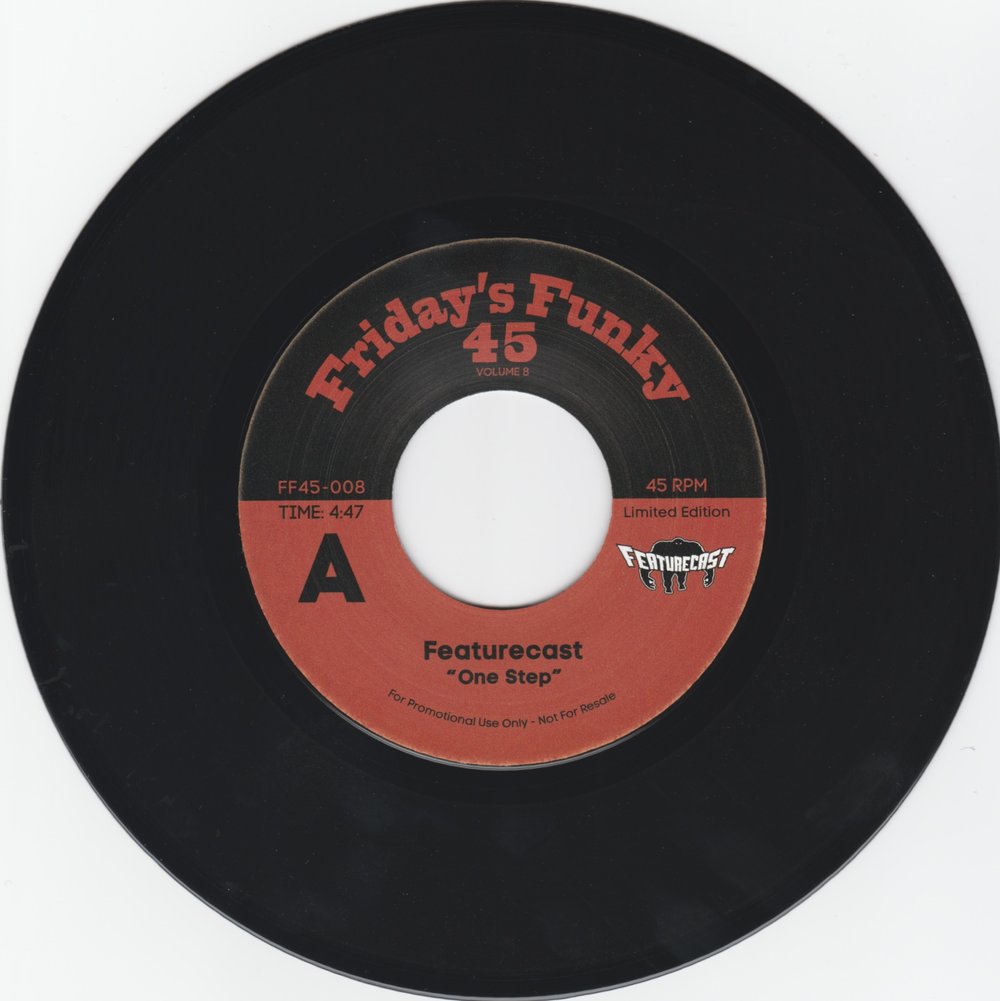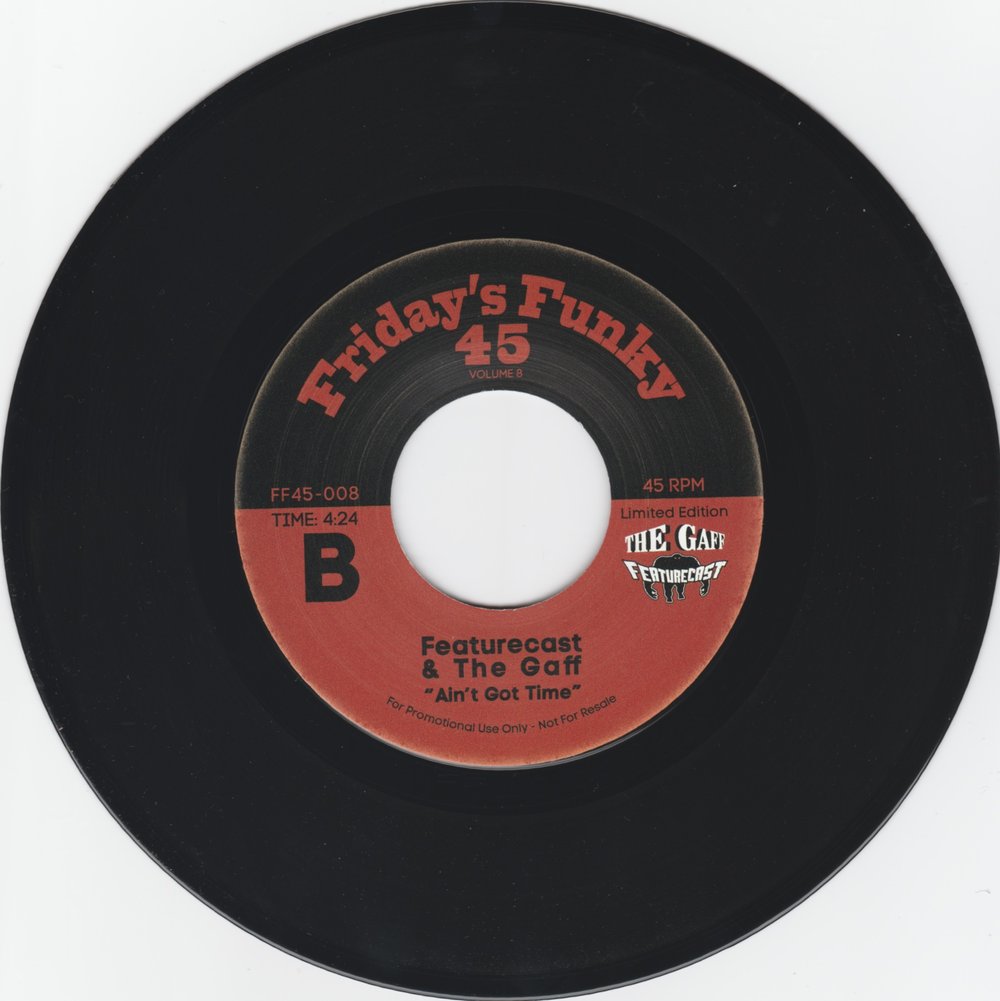 Label: Friday's Funky 45
Catalog #: FF45-008
Format: limited edition 7"
Heavyweight revision of Aretha Franklin's "One Step". Loose, languid and head-nodding fusion of hip-hop beats, subtle dub skank, occasional Marvin Gaye samples and seduction sections from Aretha's sugary, string-drenched original. On the B-side, a tidy hip-hop style revision of Marvin Gaye's "Too Busy Thinking About My Baby" made in collaboration with The Gaff. Legends!