Bacao Rhythm & Steel Band - Pimp b/w Police In Helicopter (7")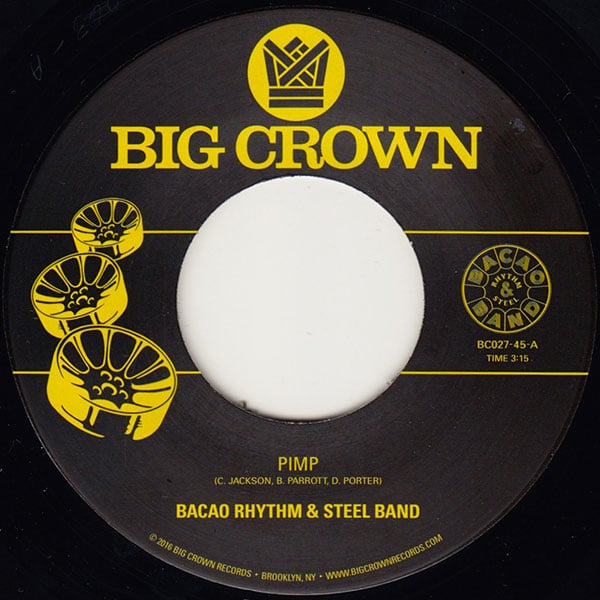 Label: Big Crown
Format: 7"
Big Crown Records is proud to present the Bacao Rhythm & Steel Band's smashing cover of PIMP. Following up on the smashing success of their debut album "55" and a string of essential 45s, Big Crown is the third label to press this staple tune. Three labels, three times, three different B sides.
Back in 2008 BRSB released it's smashing cover of 50 Cent's P.I.M.P. which was long thought to be the original sample for the tune. The Mocambo pressing already hard to come by and fetching top dollar on the internet has become an underground classic. BRSB treat the tune to their signature smashing drums and bass heavy production, taking the original loop and turning it into a full composition. Brass and steel pan parts putting it somewhere between reggae, steel funk, and the Superfly Soundtrack.
Side B is the proper reggae offering from BRSB, a cover of the legendary John Holt's classic "Police In Helicopter". Another must have two sider, another Big Crown sureshot.