Bacao Rhythm & Steel Band - Represent b/w Juicy Fruit (7")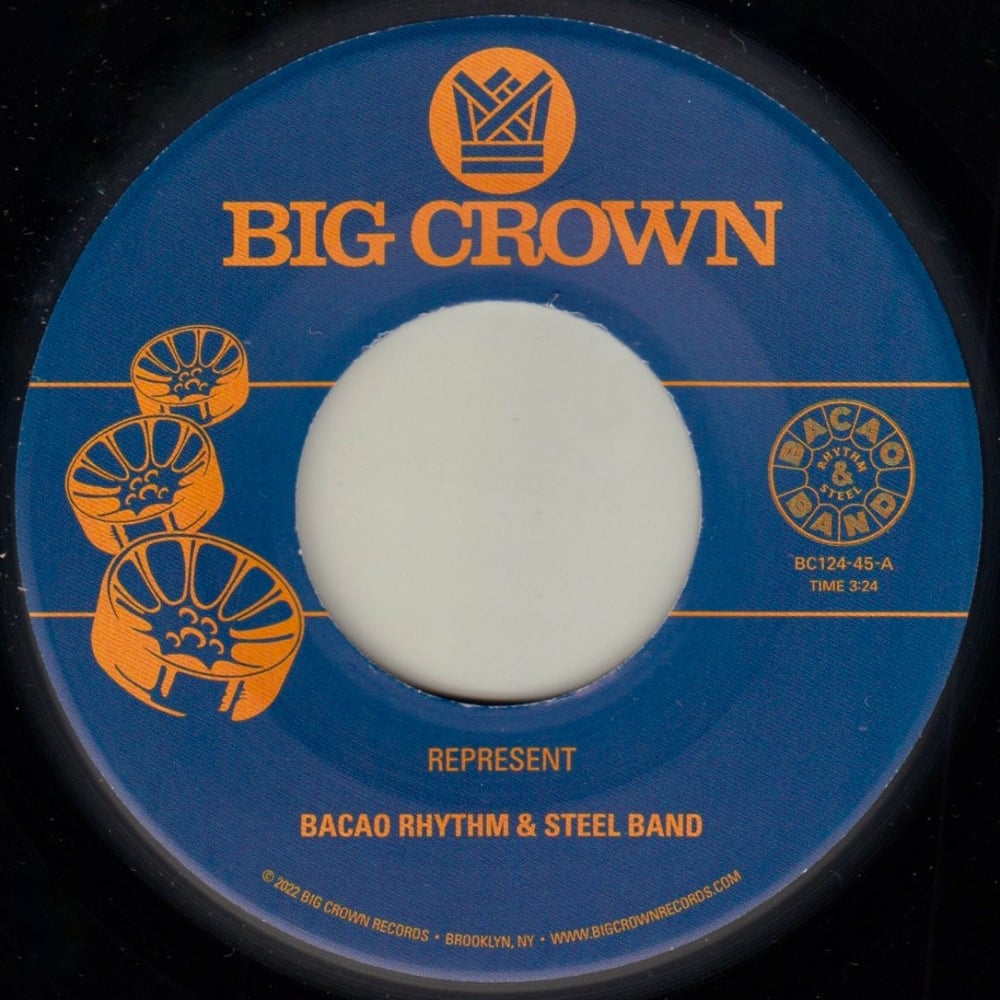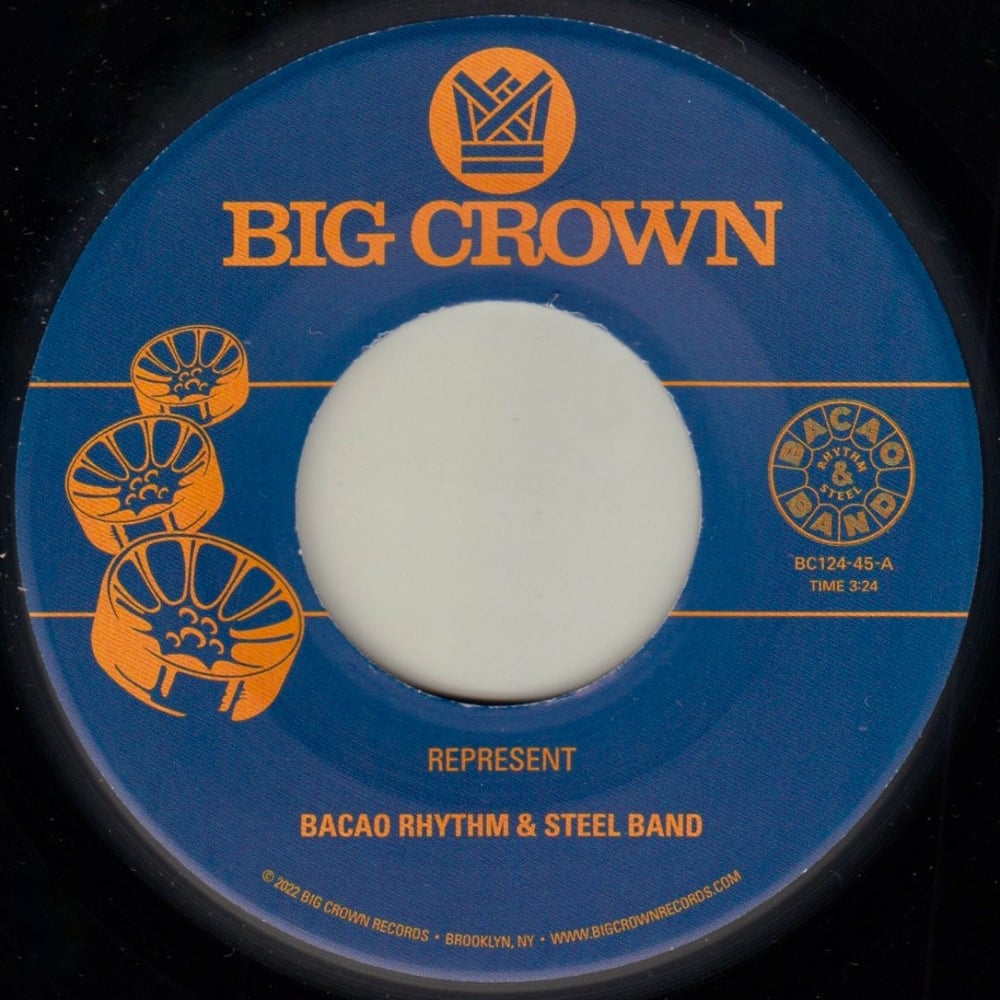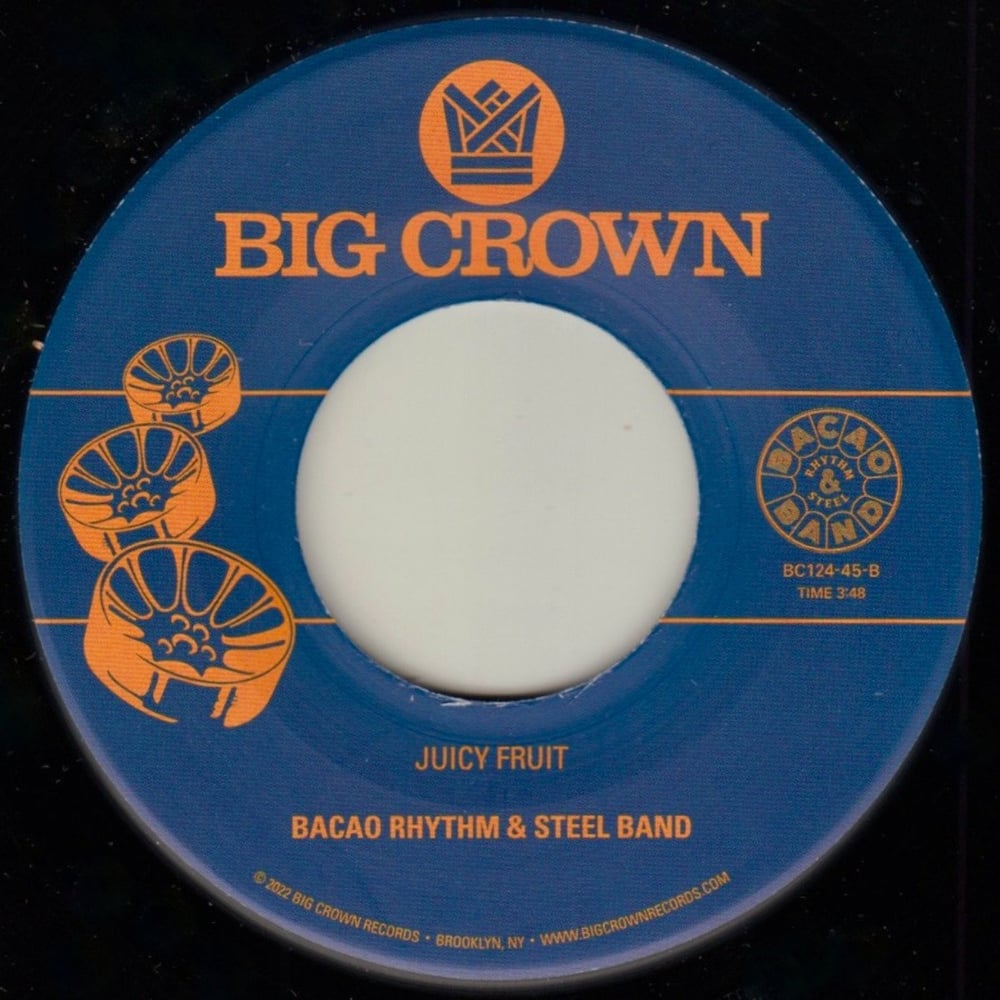 Label: Big Crown
Catalog #: BC124-45
Format: 7"
Bacao Rhythm & Steel Band follow up their 2021 Expansions album with another solid 7" offering.
The A side, "Represent," is one of the stand out tracks from Expansions. BRSB covers the DJ Premier-produced Nas classic, taking the original and expanding the arrangement with guitar and brass riffs. Tuba chugs along the drum break while the steel pans hammer out the famously infectious melody of the original sample making this an easy winner in hip hop circles and beyond.
The B side is a non-album cut available on this 45 for the first time ever. Bacao covers the Mtume classic "Juicy Fruit," made popular again when The Notorious B.I.G. sampled it for his smash hit "Juicy." A sure head-turner when people realize they're dancing along to a new version of the classic melody.