Menahan Street Band - There's A New Day Coming b/w Tommy Don't (limited random color 7")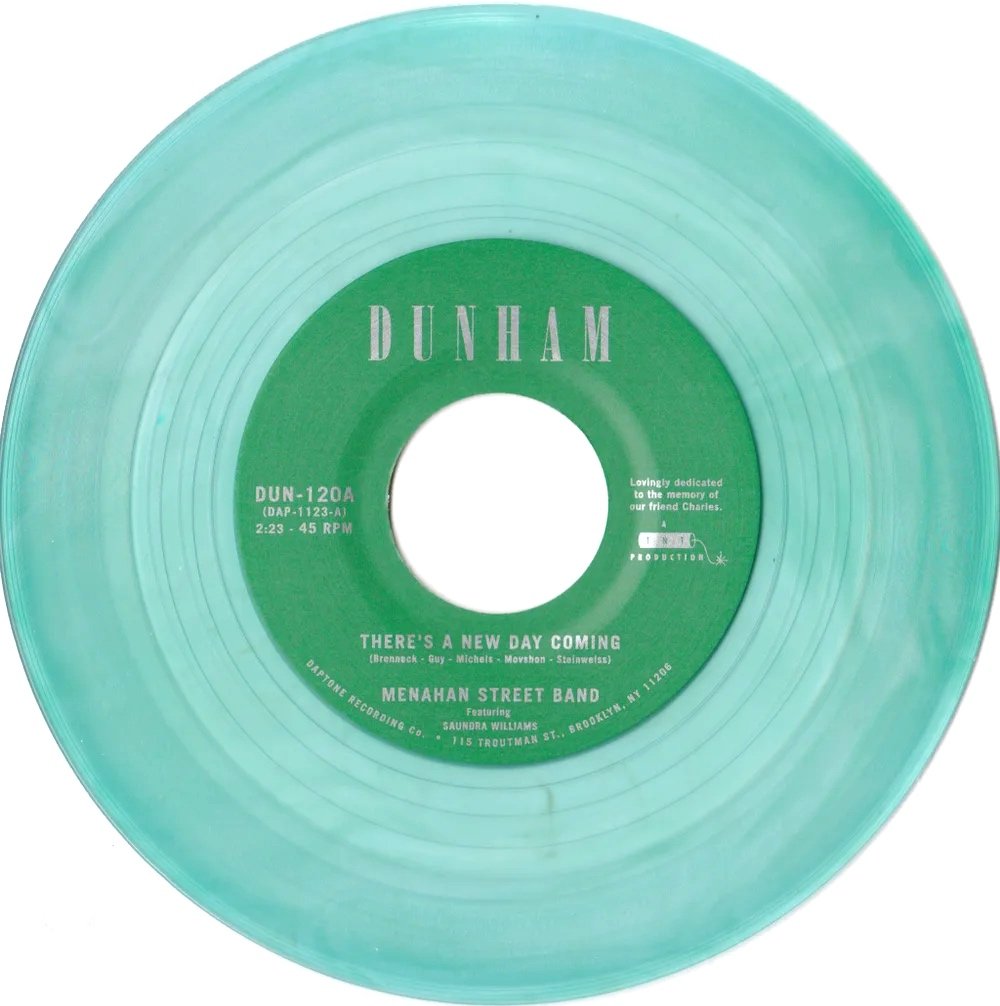 Label: Dunham / Daptone
Catalog #: DUN-120, DAP-1123
Format: limited random color 7"
Originally recorded as a single backing track for Charles Bradley, the tune was ultimately shelved (like many other tracks) after Charles' passing. After some time had gone by the reel made its way back onto the tape machine and producer Tommy TNT Brenneck had a eureka moment. He split the track into two sides and wrote some lyrics for the slower portion as a tribute to CB, which became "There's a New Day Coming". He loved the juxtaposition of having the slower, heavy tribute on side A, and the upbeat, lighter track on the flip. When singers, Saundra Williams (Saun & Starr) & Alecia Chakour showed up for the session TNT played them what was to become "Tommy Don't". While it was playing Saun said "You know why I like working with you, Tommy? Cause you don't overthink shit". And with that Saun started singing "Tommy don't overthink shit." Brenneck started cracking up and said, "We HAVE to record that.". And with that...Voila!...a brand spanking new 45 from the kings of instrumental soul, Menahan Street Band.