The Button Down Brass - Superstition b/w Shades Of Hades (import 7")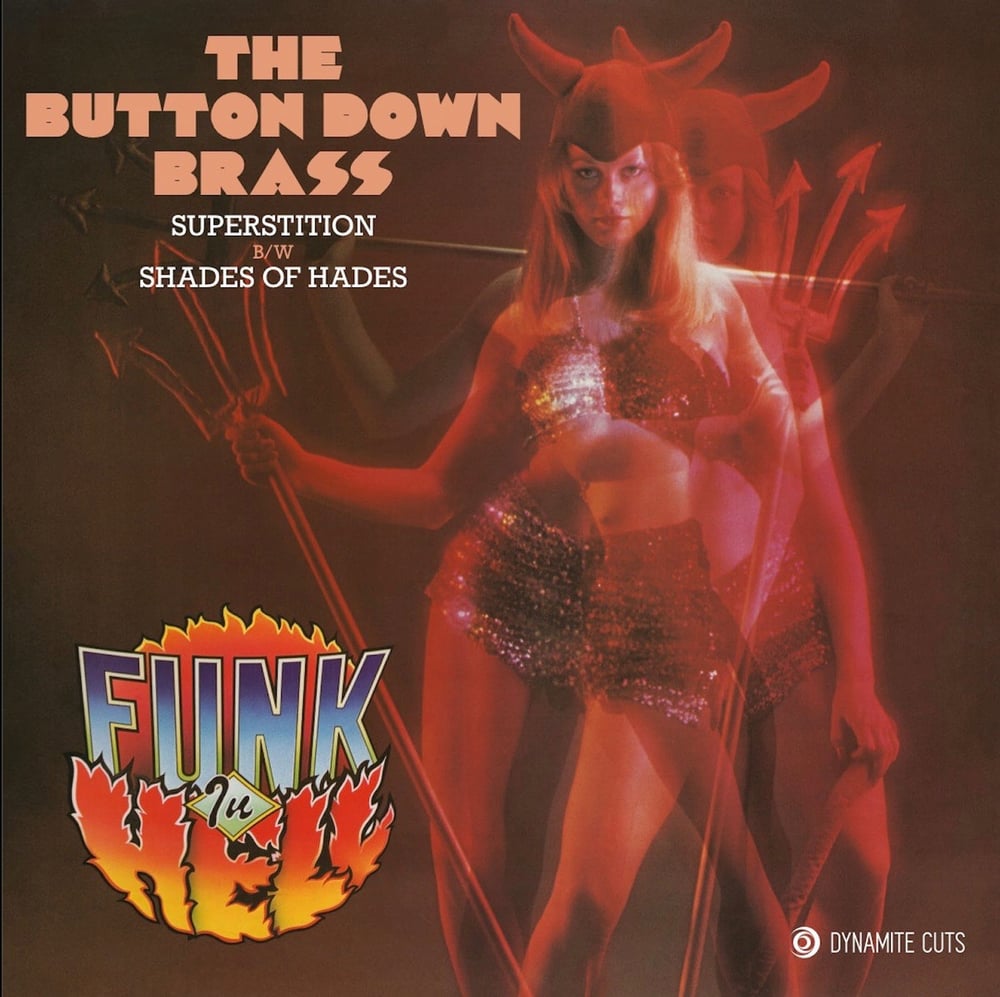 Label: Dynamite Cuts
Catalog #: DYNAM7080
Format: 7"
Super UK easy-listening band, The Button Down Brass Band, unleash a superb version of the Stevie wonder classic "Superstition". Great mid tempo dance, but if you take down the speed to -6 on your record deck, you'll hear this on an altogether new and amazing level - this great dancer transforms into a lowdown funk groove and takes on a whole new vibe. The Button Down Brass featuring the "Funky Trumpet" of Ray Davies. First time on 7" single. Both tracks taken from the 1976 album "Funk In Hell".