Antibalas - Che Che Colé Makossa b/w Che Che Colé (limited random color 7")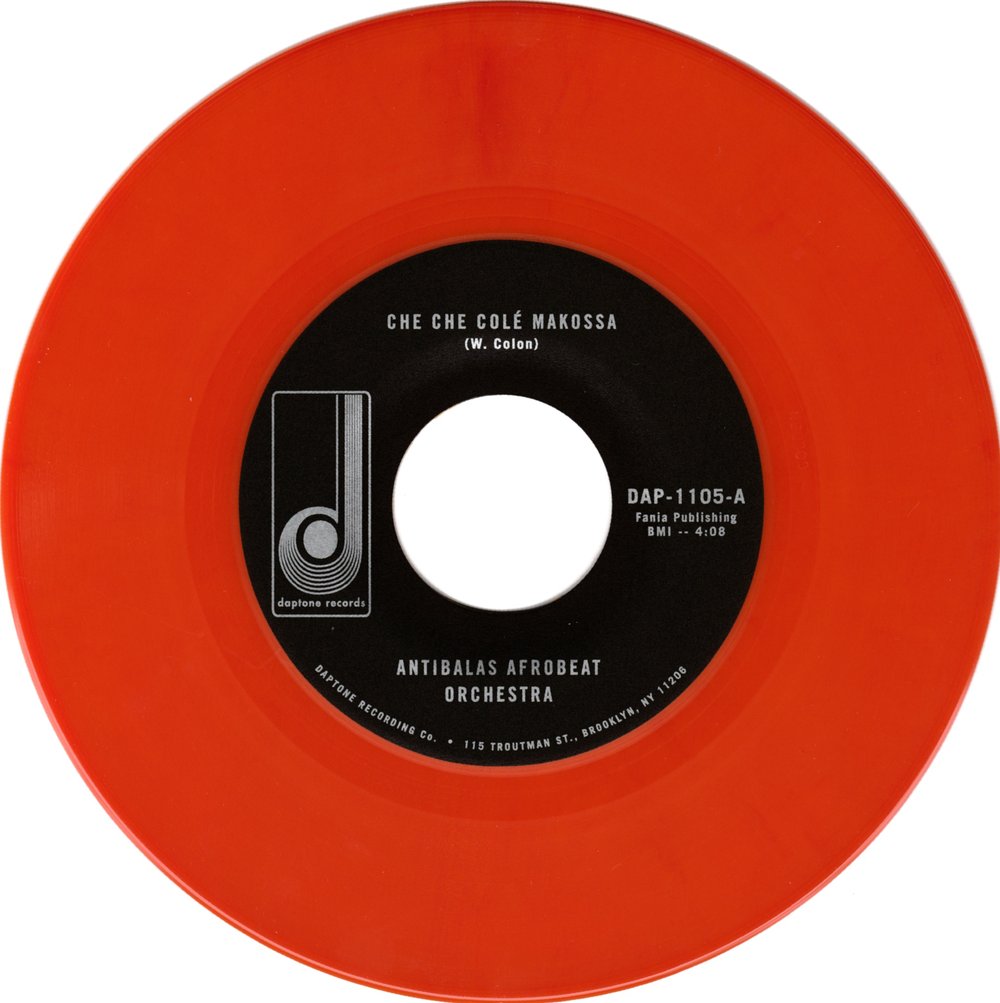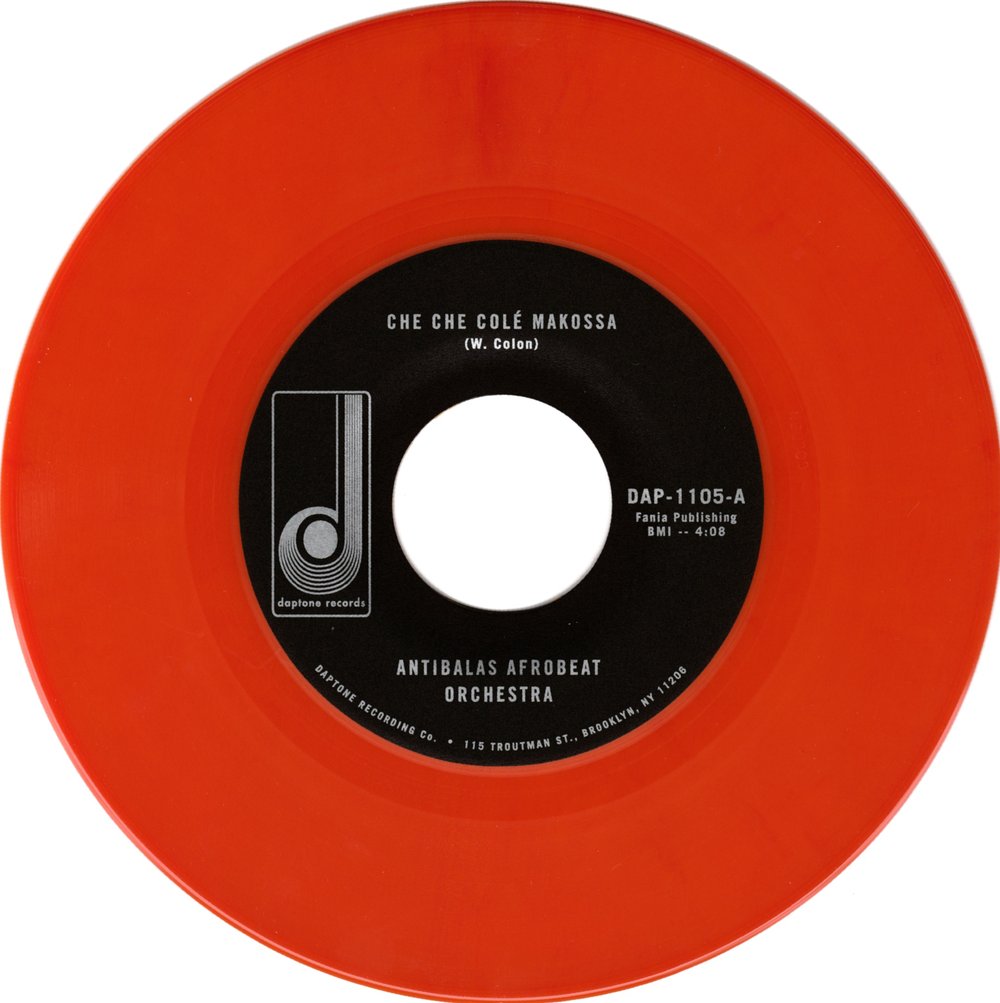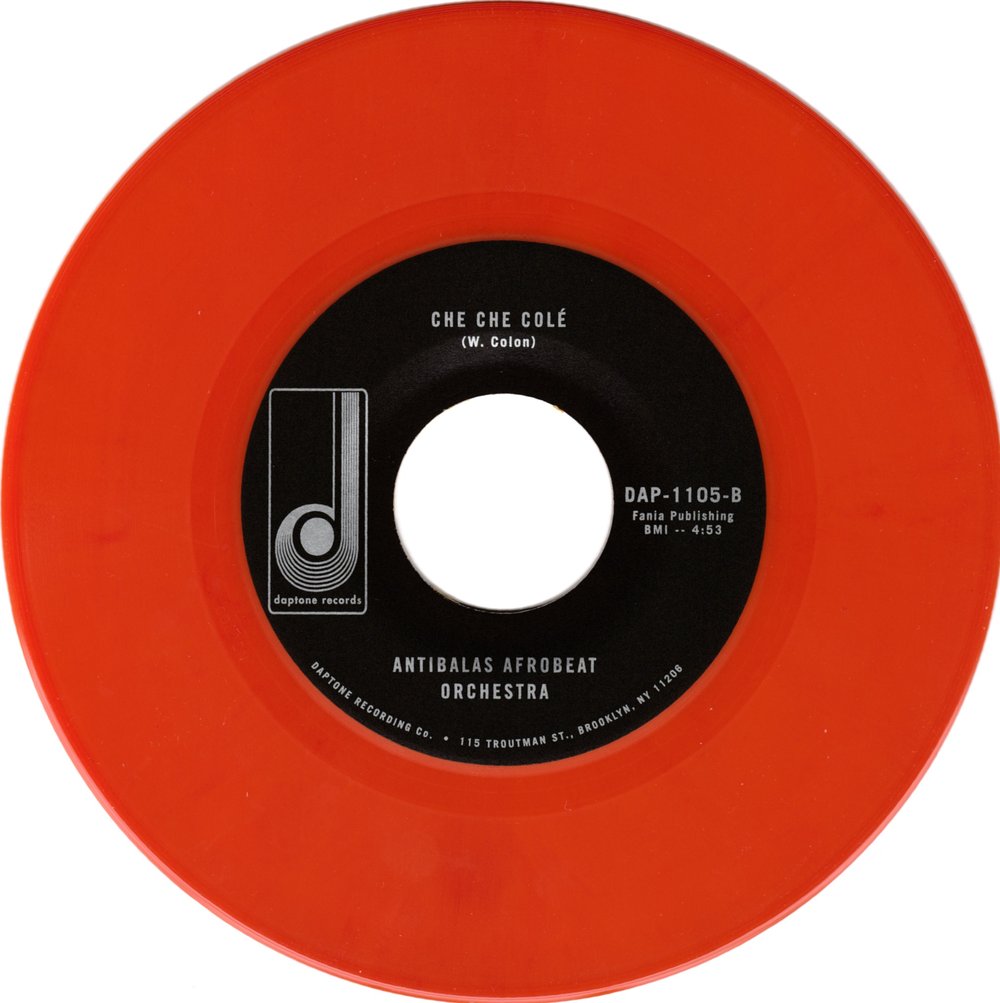 Label: Daptone
Catalog #: DAP-1105
Format: limited random color 7"
Originally released as a 12", out-of-print for a decade, ANTIBALAS' "Che Che Colé" has an impressive number of stamps on its passport. The song's origins are in Ghana, where "Kye Kye Kule" is a children's song that has since migrated all over the world--a version called "J.J. Koolaid" was collected in the late '80s. Eventually, it set up shop in the Bronx, where in 1972, Willie Colón rewrote it as "Che Che Colé" for his Boriquen salsa album Cosa Nuestra (with vocals by Héctor Lavoe). The Daptone-affiliated Brooklyn ensemble Antibalas covered Colón's version in 2004, in a style inspired by Fela's Nigerian Afrobeat, and featuring a blazing vocal by MAYRA VEGA. The original B-side, now turned A-side, features the remix by Bosco Mann and Antibalas' keyboardist Victor "Ticklah" Axelrod that removes most of the band's parts and recasts the arrangement in the Makossa style of early-'70s Cameroon, by way of a little bit of Jamaican dub.