Boostive Meets All-Town Sound - Sun b/w Another Day (7")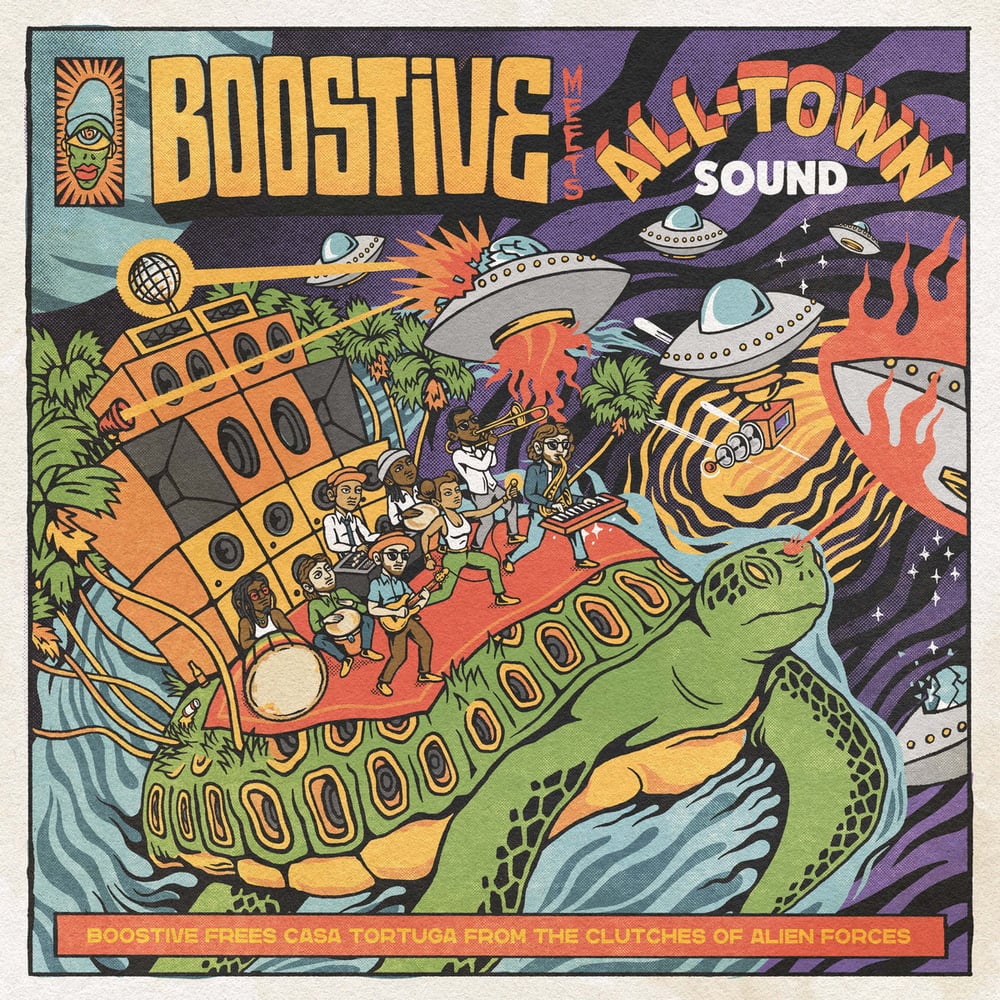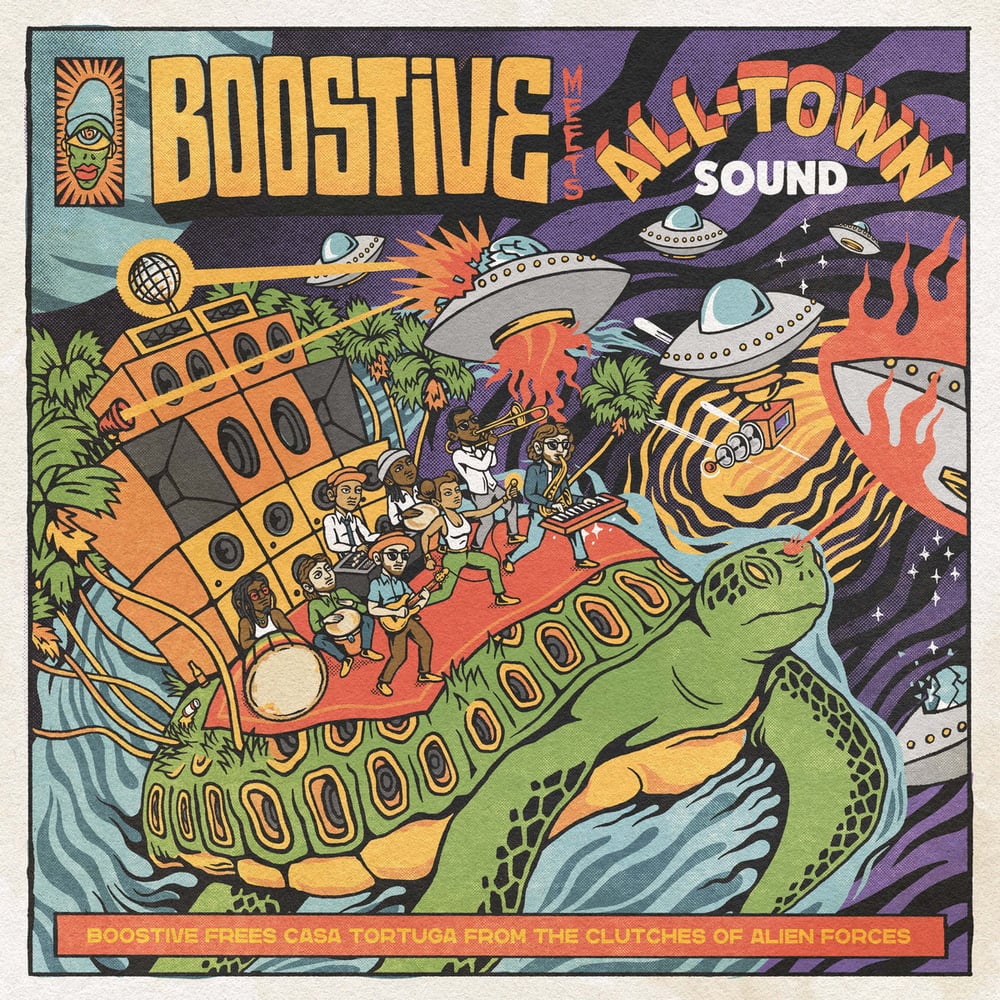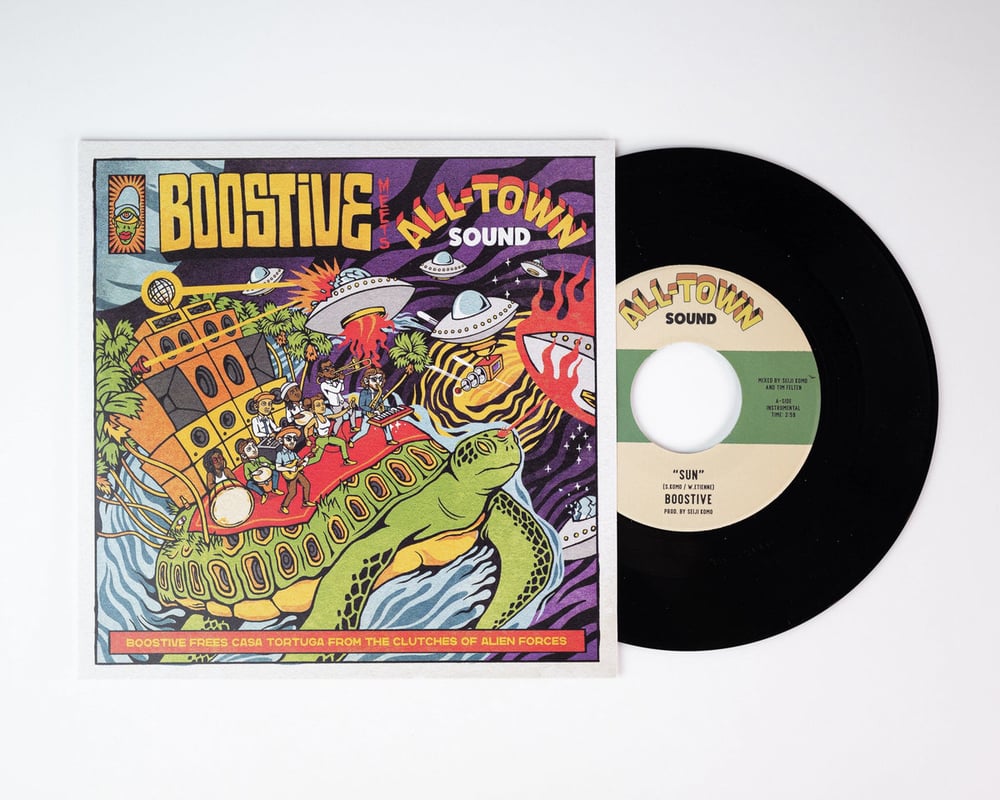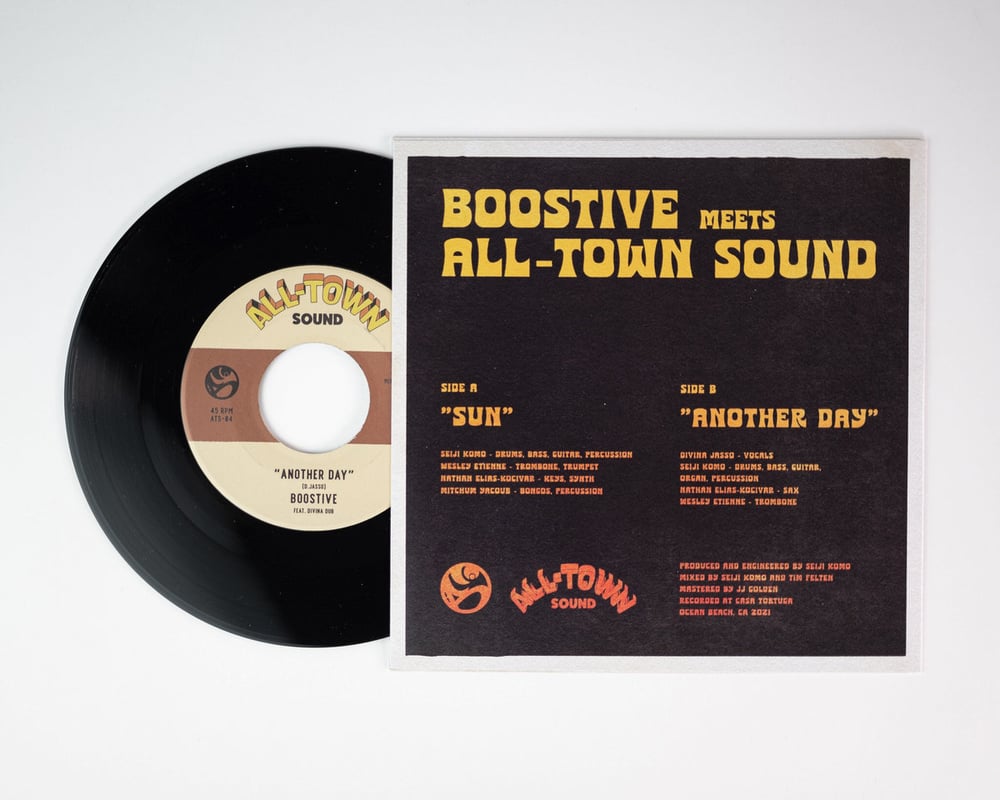 Label: All-Town Sound
Catalog #: ATS-04
Format: 7"
Boostive (boo-stiv) is an organism that has absorbed many genres and grown steadily over the last 10 years. They've managed to twist hip-hop, jazz, soul, and reggae elements all into one, with a musical integrity that's hard to come by. Having toured with Lee "Scratch" Perry, worked closely with Subatomic Sound, and recently been signed to Slightly Stoopid's record label, we are proud to present Boostive's first 45 as they are now — dug deep into roots reggae and dub.
On the A side we have "Sun", an upbeat roots-inspired instrumental that is a beast of its own; lead by nasty horn lines and lively percussion, this tune puts you in a dancy backyard party somewhere between Kingston and California. The B side, "Another Day", keeps it moving with a driving backbeat and a dose of dub. Featuring the vocals of Divina Jasso, this tune was a true contender for the A side.