Empresarios - Morena b/w The Vibes ft. Ephniko (7")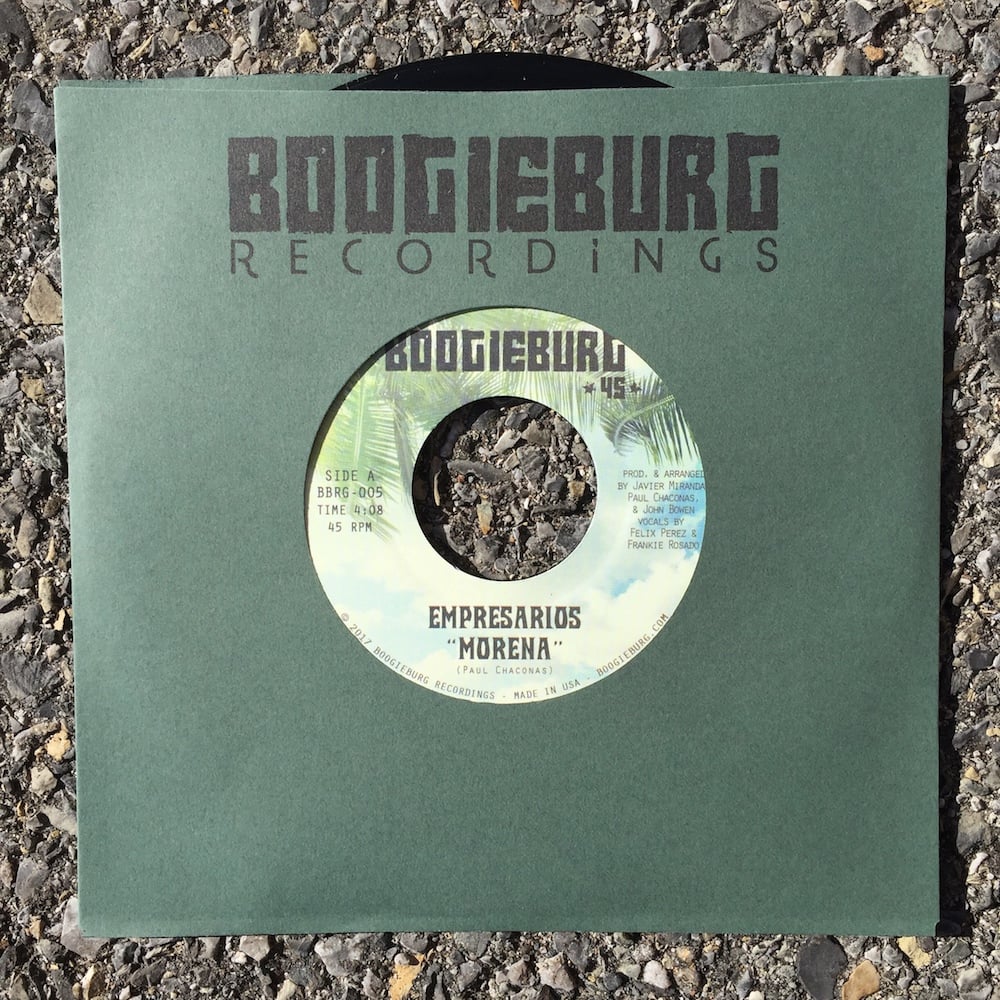 Label: Boogieburg Recordings
Catalog #: BBRG-005
Format: 7"
The Empresarios sound is best described as "Tropicaliente", and that is the vibe that the Washington, DC-based band brings to the stage as well. Empresarios bandleader Javier Miranda has been active in the music scene for the last 20 years recording and touring with acts like Thievery Corporation, Fort Knox Five, and See-I. After launching his own solo project, Javier would go on to start Empresarios Musica, a home for his projects.
"Morena" is an upbeat party tune showcasing a lively mix of sunny Caribbean flavors aimed to get people on the dancefloor. "The Vibes" is a spanglish hip-hop reggae party anthem featuring global funk selector and emcee Ephniko (originally from Colombia and currently in Miami) laying down some fresh rhymes alongside the Empresarios. Boogieburg's fifth vinyl release is housed in a hand-stamped antique green "old style" sleeve.
"…two typically steamy slabs of ear-pleasing dance floor fusion… Sitting somewhere between electro-cambia, salsa and skanking Latin pop, it's a full-force blast of sunshine…" - Juno Records
"This record is lively on both sides. We always say that it's all about the vibe, and both Empresarios and Boogieburg prove it on this release. Pure summer sun sounds for sure. Both sides scream party, and we know that everyone digs a party." - Flea Market Funk