Orkesta Mendoza - Cumbia Volcadora b/w Caramelos (7")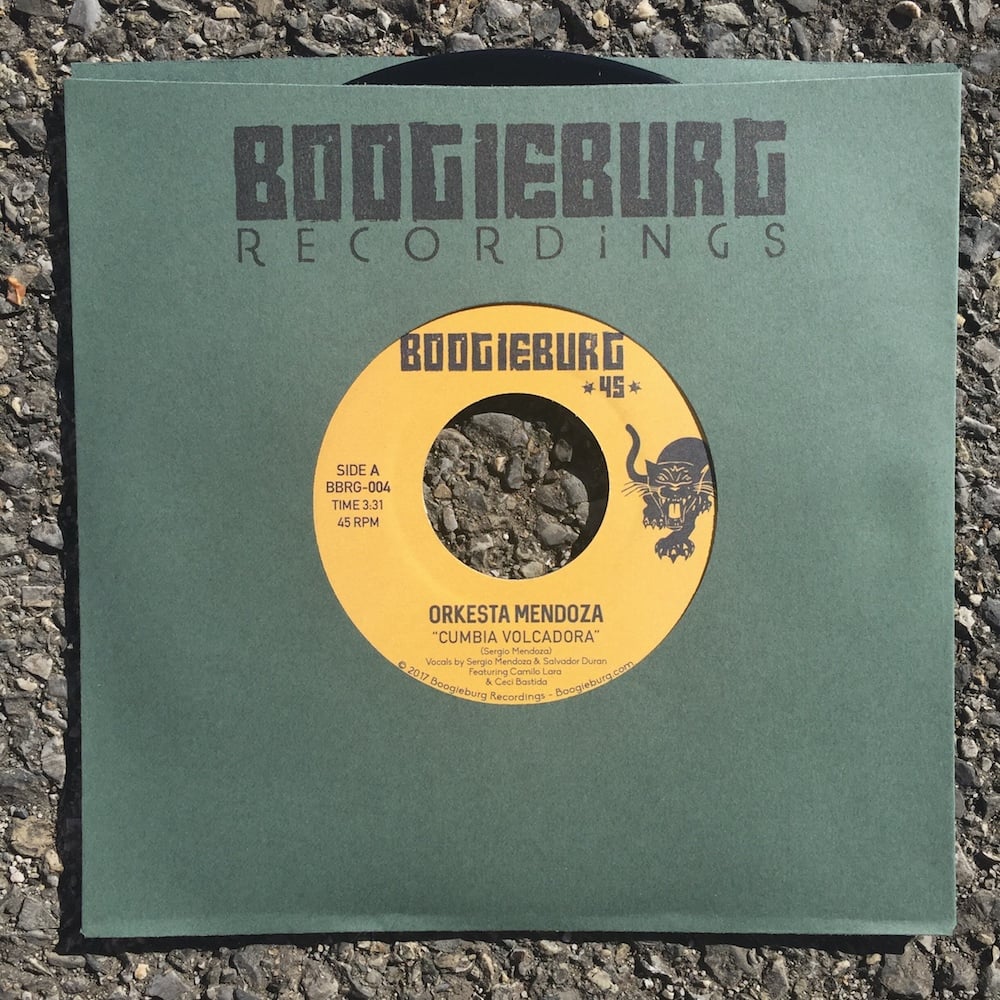 Label: Boogieburg Recordings
Catalog #: BBRG-004
Format: 7"
To talk about borders and the diasporas they create is to be pitched headlong into our era's most urgent global debate. Orkesta Mendoza's contribution to that debate is to show us what the Mexico-United States border sounds like and what masterpieces can be achieved by honest cultural exchange. What we decide to do with that information is up to us. With this record, however, we'll have an awful lot of fun deciding.
Focused, fierce and beautifully executed by a superbly drilled set of musicians, "Cumbia Volcadora" and "Caramelos" fully match Orkesta Mendoza's explosive live performances. Mexican electronic pioneer Camilo Lara (AKA Mexican Institute of Sound who has been remixed by Ad Rock of Beastie Boys and Tricky and has collaborated with Gogol Bordello, Sly and Robbie, Toots and The Maytals, N.A.S.A., Kool AD, Stereo MC's, and MC Lyte), Salvador Duran (who has lent his voice to Calexico and Iron and Wine), Quetzal Guerrero (of Osunlade's Yoruba Records), and Ceci Bastida (of Nacional Records) join forces with Tucson's Orkesta Mendoza (lead by Calexico's Sergio Mendoza) on Boogieburg's fourth vinyl release housed in a hand-stamped antique green "old style" sleeve.