Doug Shorts - Casual Encounter b/w Keep Your Head Up (7")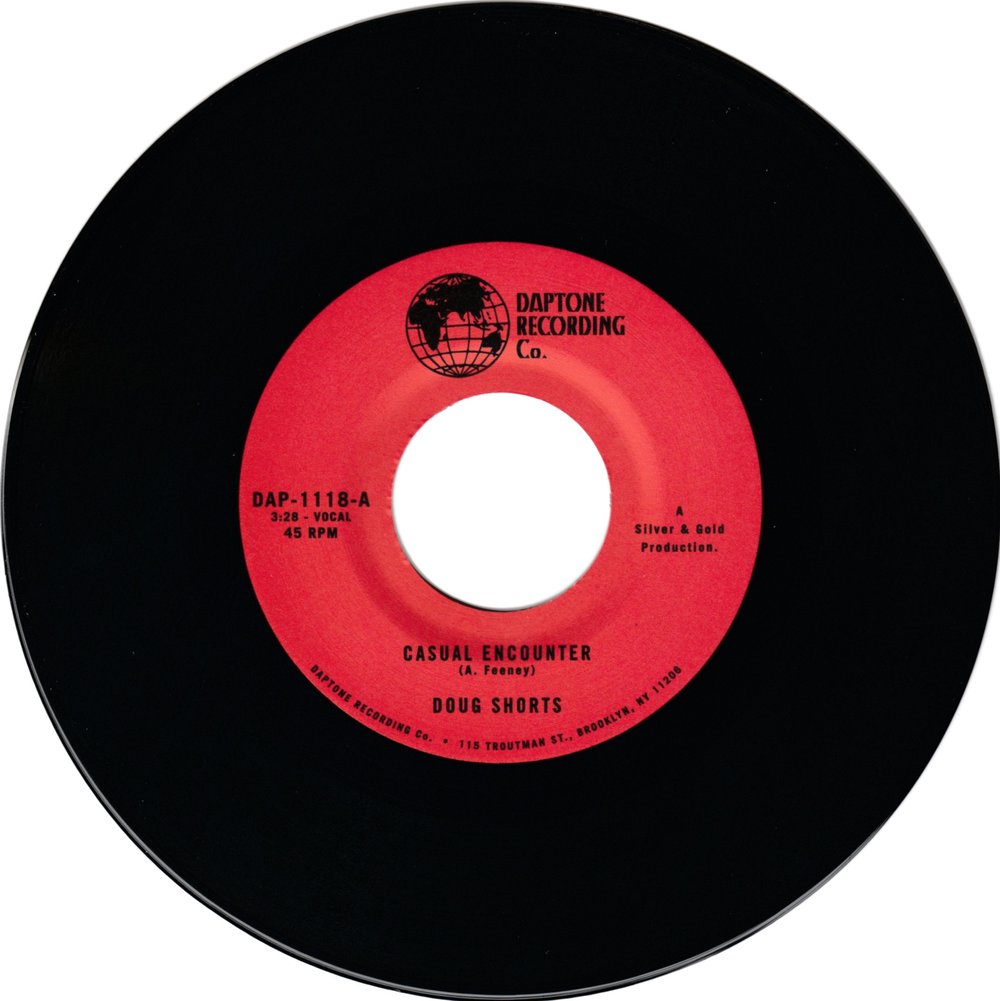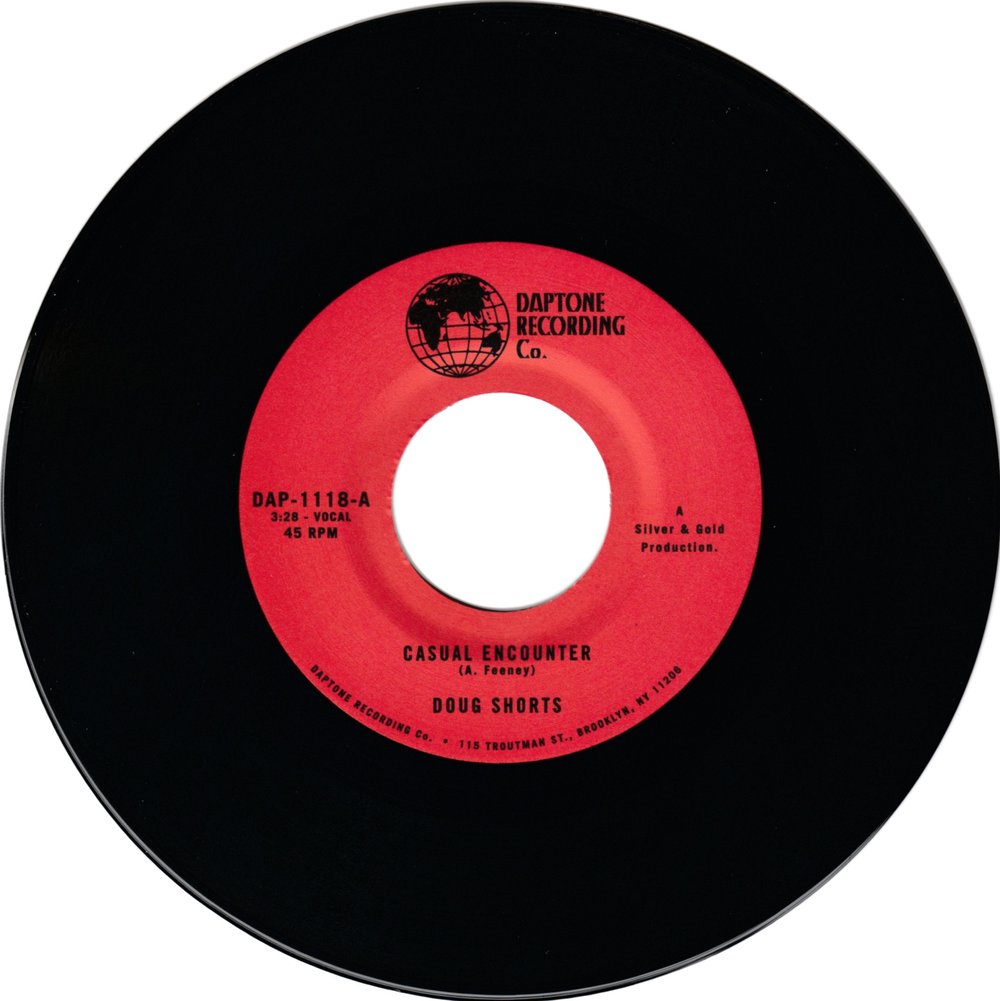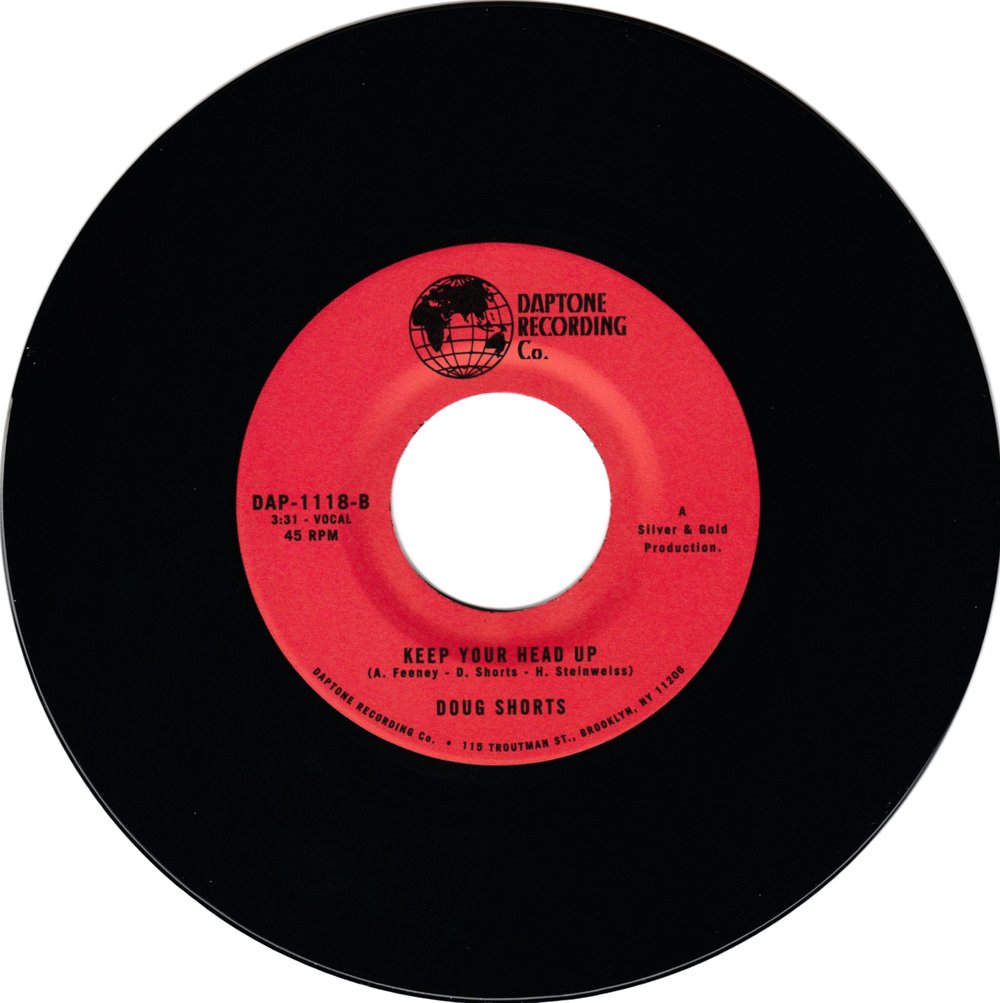 Label: Daptone
Catalog #: DAP-1118
Format: 7"
Direct from Chicago, Daptone Records is delighted to introduce the newest member to our celestial stable of stars, Mr. Master Plan Inc. himself - Doug Shorts. After cutting a series of now classic sides with Cherries Records, Doug came to NYC to work on some new recordings with the crack Production Team Silver and Gold: Frank Dukes (Kendrick Lamar, BadBadNotGood) & Homer "Boom Boom" Steinweiss (Sharon Jones & the Dap-Kings, Menahan Street Band). Luckily for us two of the tracks made it over to Daptone HQ, which is what we humbly offer up to you...The Daptone Family!
Side A: "Casual Encounter," is a modern soul mover with an insistent beat, accompanied by tasteful drum machine fills and hook-laden synth lines - the tune makes you feel as though you're on the way to the beach in your folks 1982 Buick Riveria convertible. On the flip is "Keep Your Head Up," a mid-tempo ballad whose bounce and melody lands somewhere between a Rick James production and Frankie Beverly's Maze, is a surefire spark to get the one you love out on the dance floor. It's simply 100% PURE CLASS. Get one before they're gone!