The Kitchen II Allstars - Bongo Grove b/w Onyeabor 80 (yellow 7")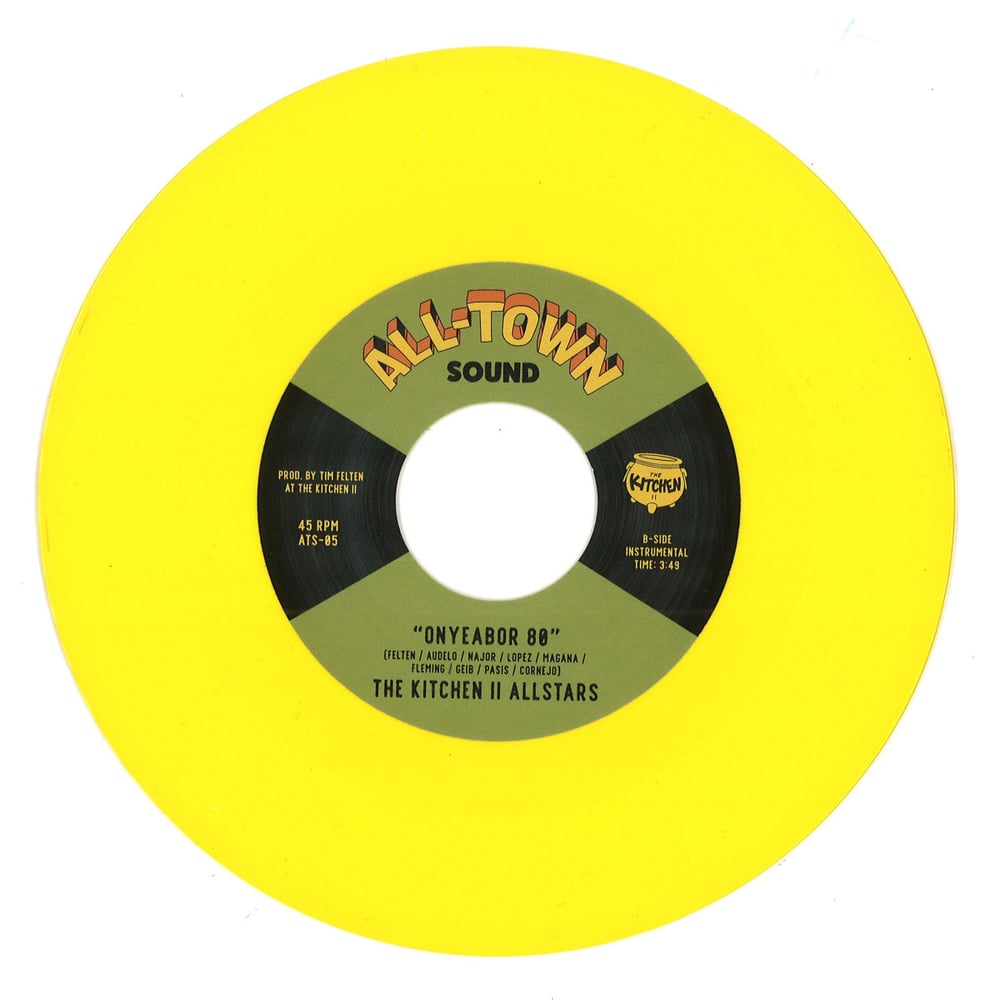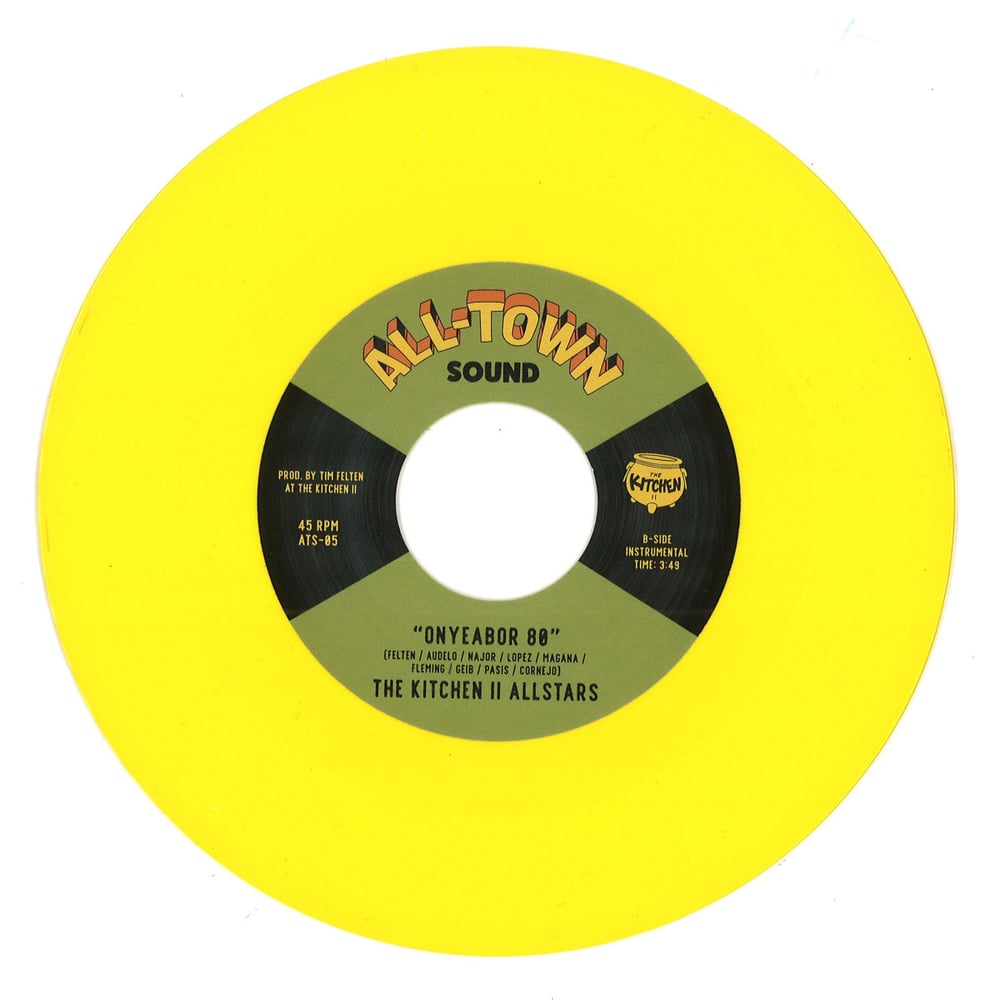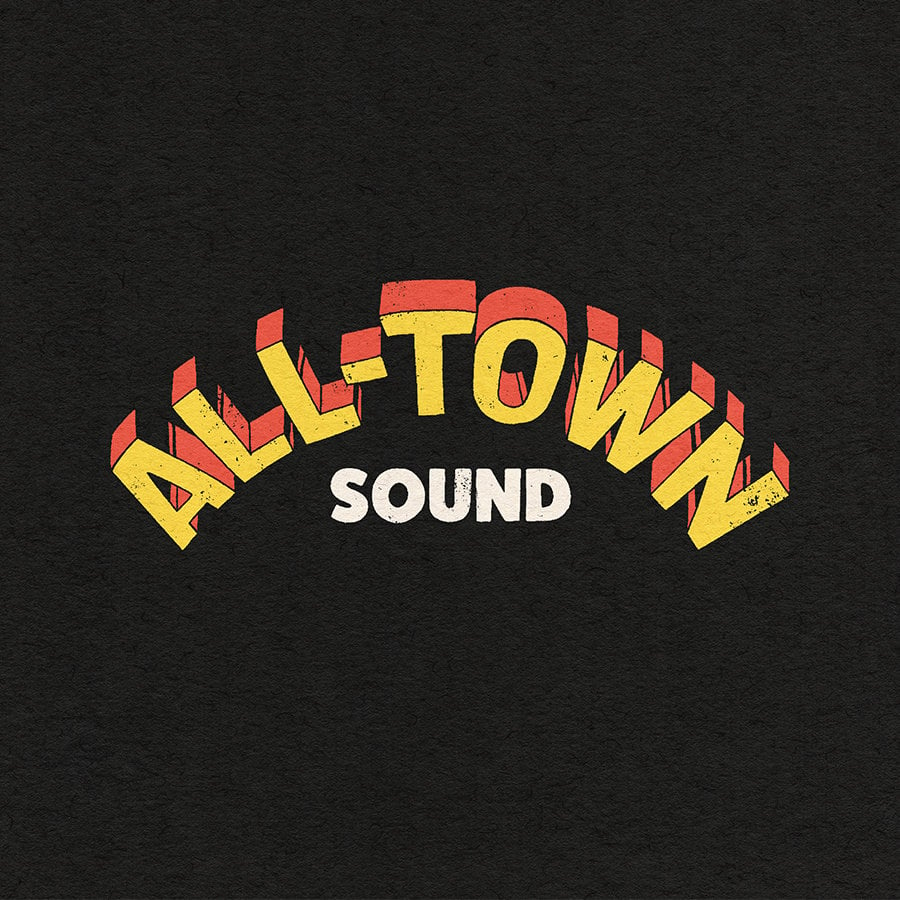 Label: All-Town Sound
Catalog #: ATS-05
Format: yellow 7"
Onyeabor 80 draws equal influence from War, William Onyeabor, and Isaac Hayes. This steady groover is sure to keep the dance-floor moving! On the flip side we have Bongo Grove, an Incredible Bongo Band influenced, upbeat horn-driven anthem. This one features Mitchum Yacoub on bongos. Members of The Sure Fire Soul Ensemble, Mestizo Beat, and Mitchum Yacoub exploring new tones and directions!