Lady Wray - Piece Of Me [Remix] ft Ghostface Killah b/w Joy & Pain [Pete Rock Remix] (7")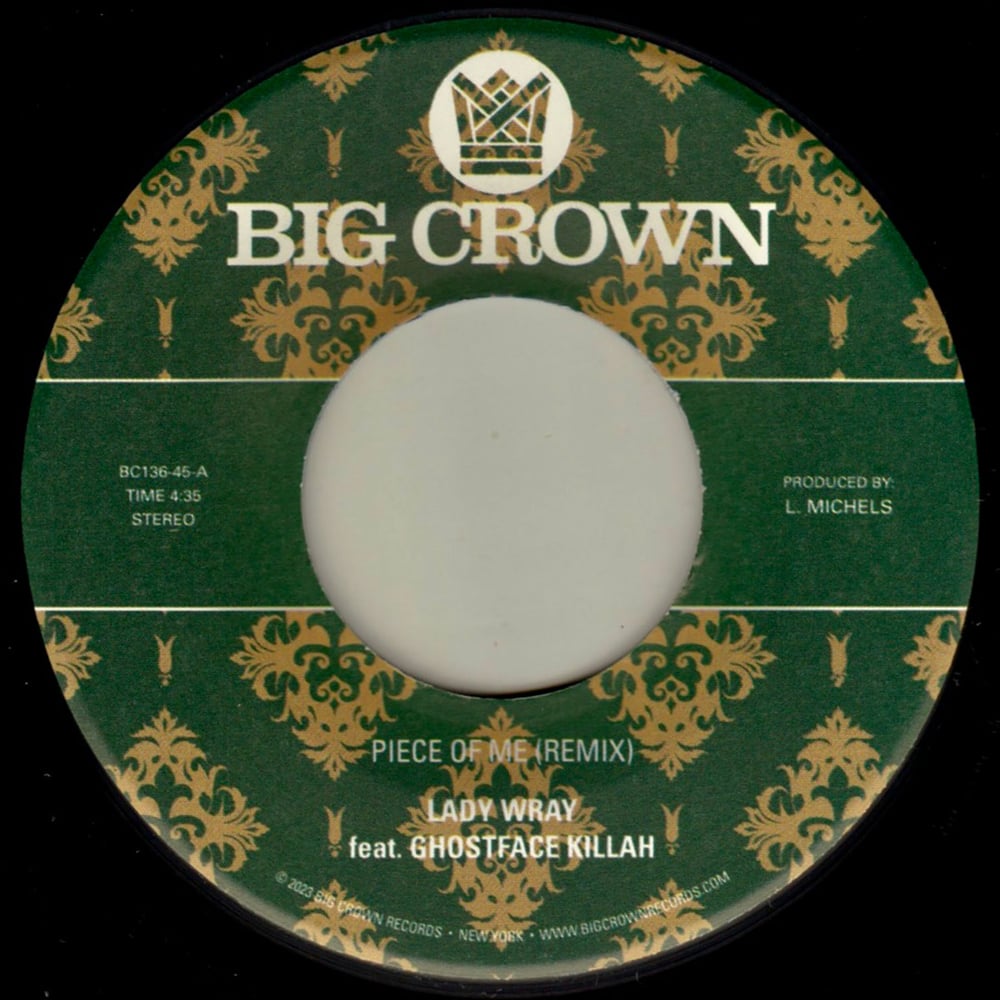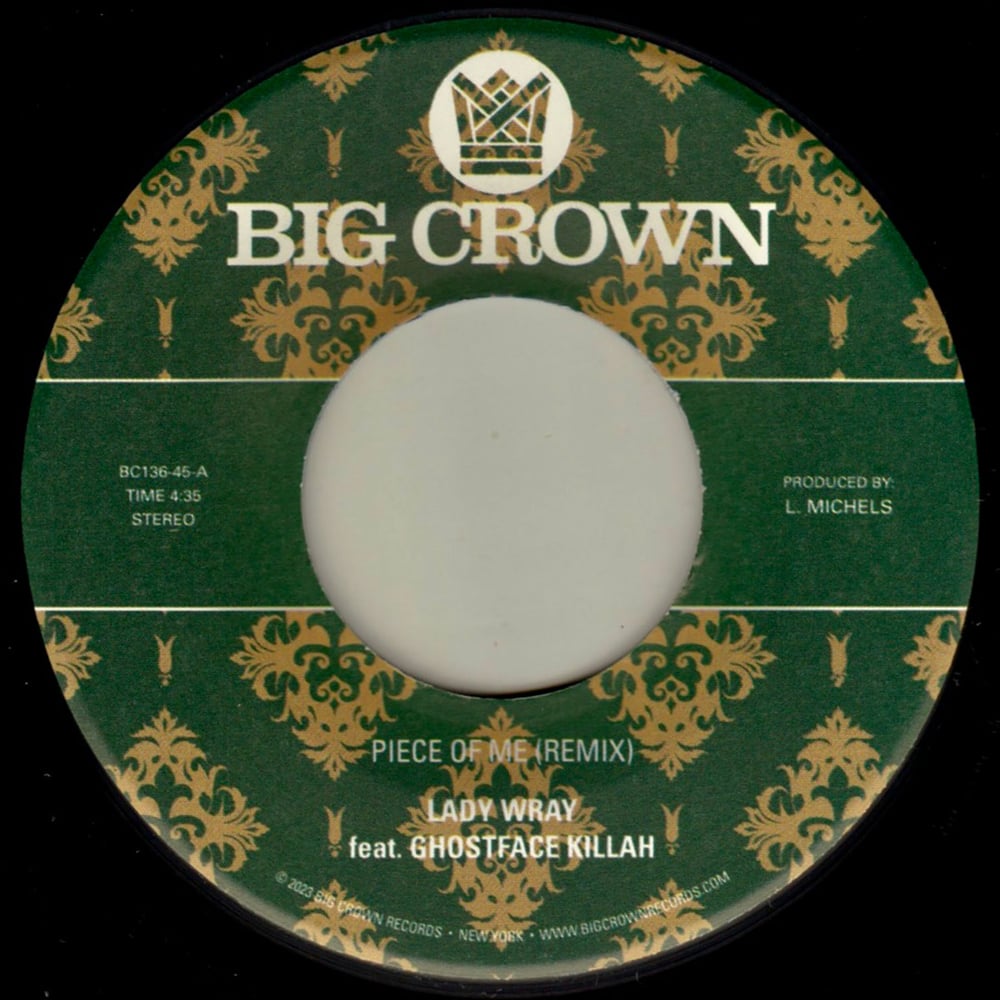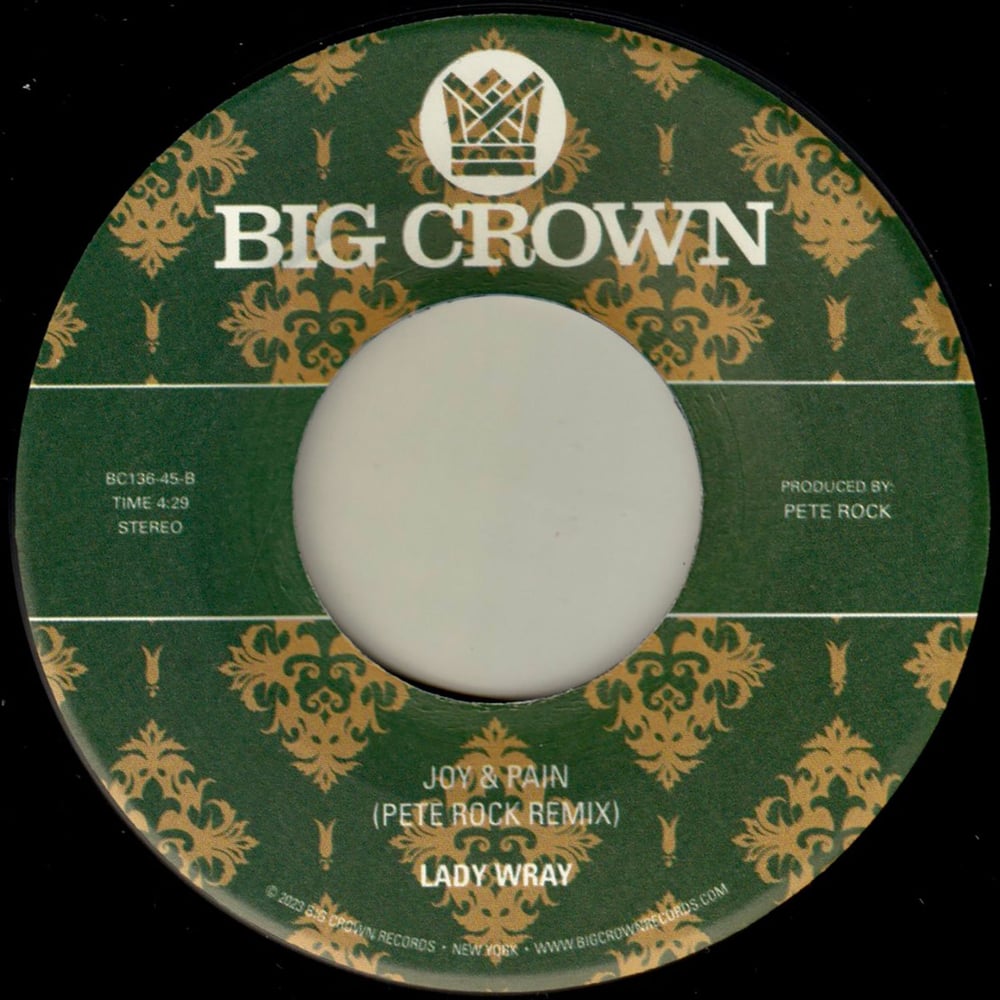 Label: Big Crown
Catalog #: BC136-45
Format: 7"
On January 28, 2022, Lady Wray released her Piece Of Me album. A deeply personal record that takes on the good and the bad in life from deception and abuse to the joys of motherhood and triumph. The accolades the album has received in the year it has been out speak volumes. Performing on The Stephen Colbert Show, selling out multiple US tours, cleaning up in the best of 2022 lists, and then crushing an NPR Tiny Desk on the 1 year anniversary of the album. Piece Of Me continues to find its way to new ears and has already proved itself a timeless classic. So where do you go from here?
When Ghostface Killah reaches out and says he wants to do a remix of the title track you do that. The A side, "Piece Of Me" (Remix) features Ironman himself who puts down a verse about a relationship that ran its course but no one is sure they did the right thing in. Ghostface sounds right at home over the gully Leon Michels produced track and takes the already rock solid tune to another level.
Then what do you do for a B side….You call The Chocolate Boy Wonder, Pete Rock and get him to remix "Joy & Pain". Pete takes one of the stand out tunes on the album and gives it an entirely different energy with thundering drums and a bassline that shake the windows in the car.
Two killer remixes bringing in Hip Hop royalty to lend their talents to Lady Wray's music. Dreams come true…