Connie Price & The Keystones ft. Guilty Simpson & Destani Wolf - Everybody Pays (7")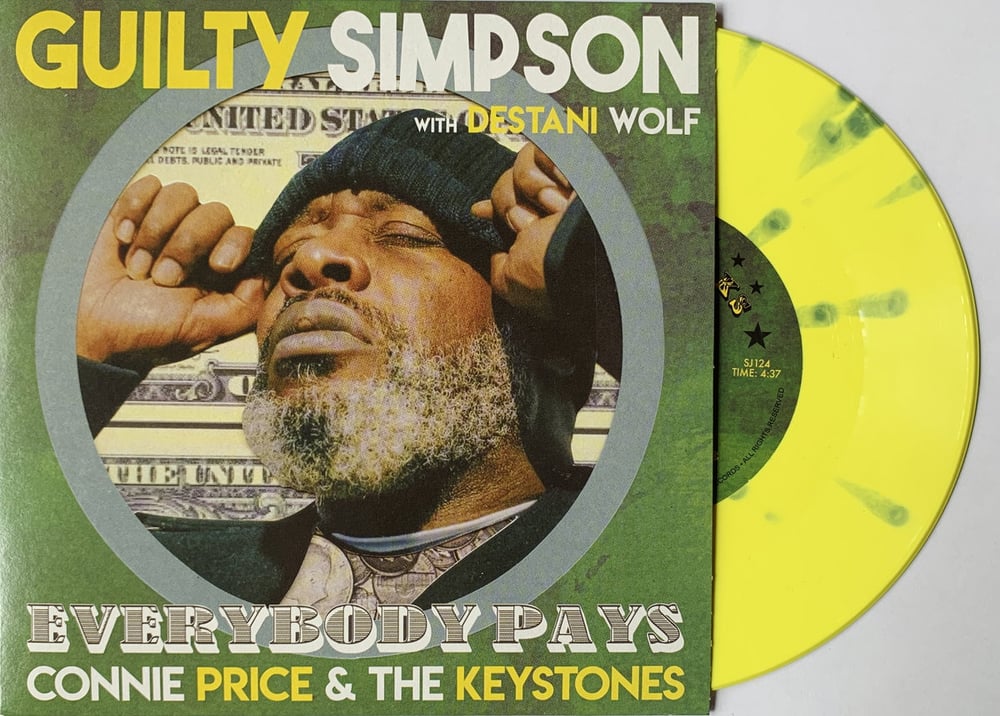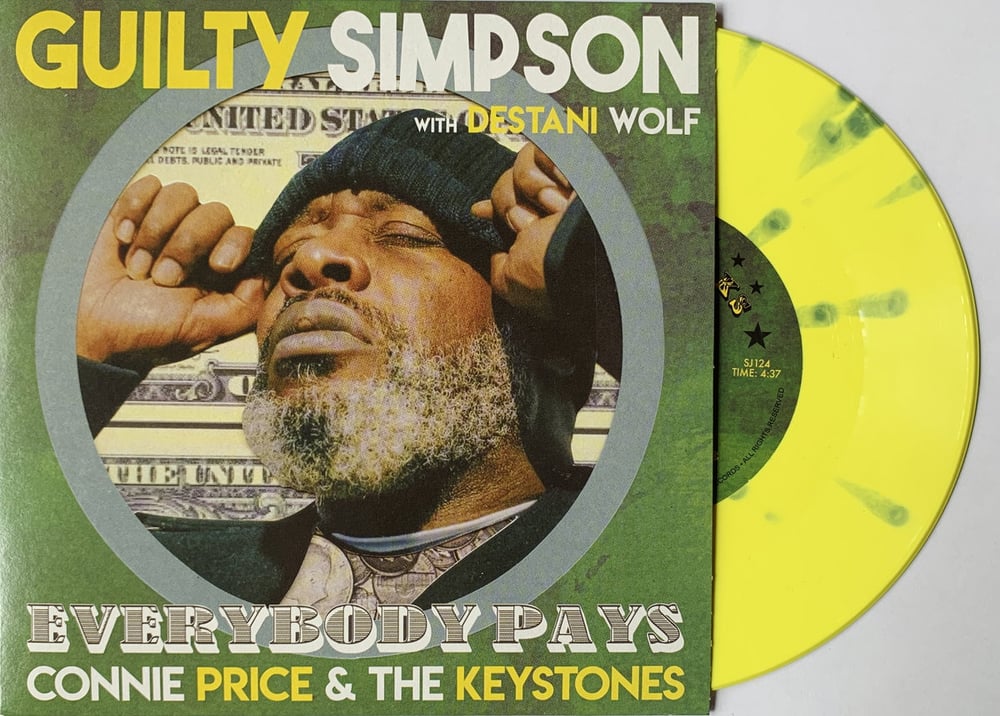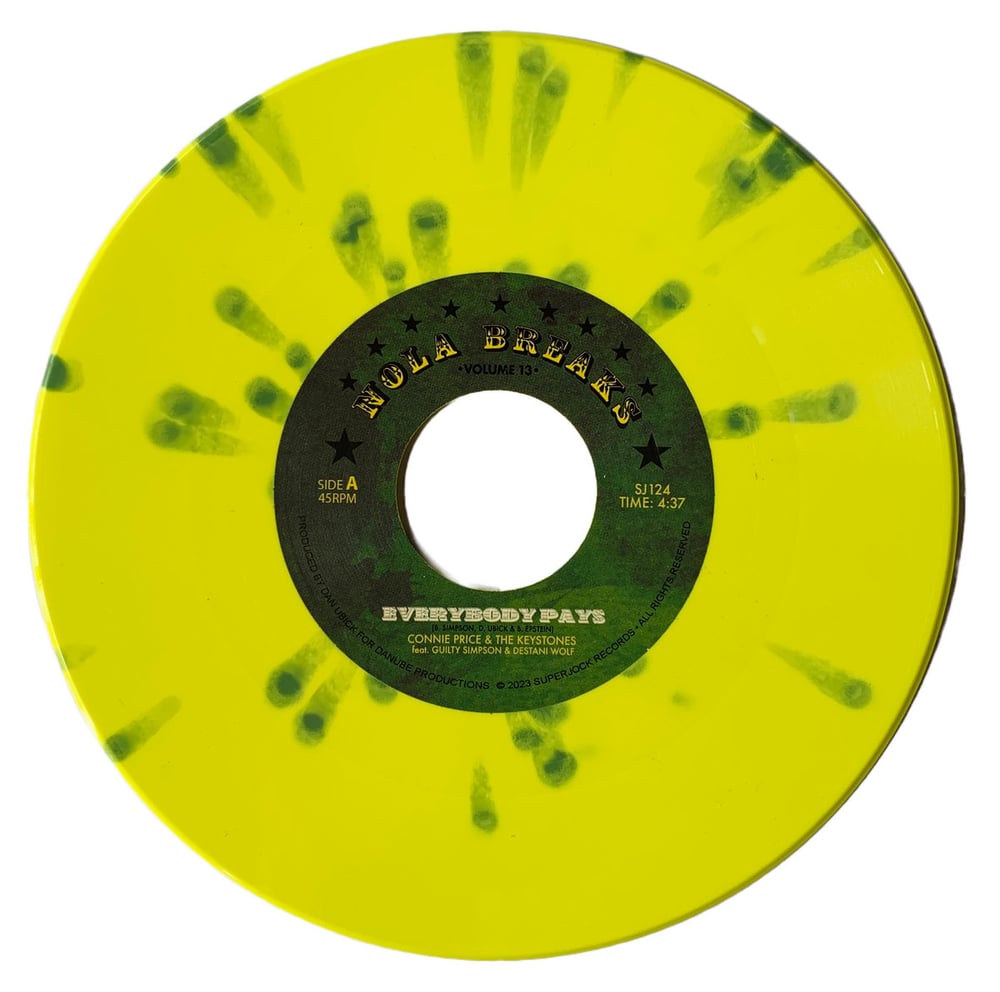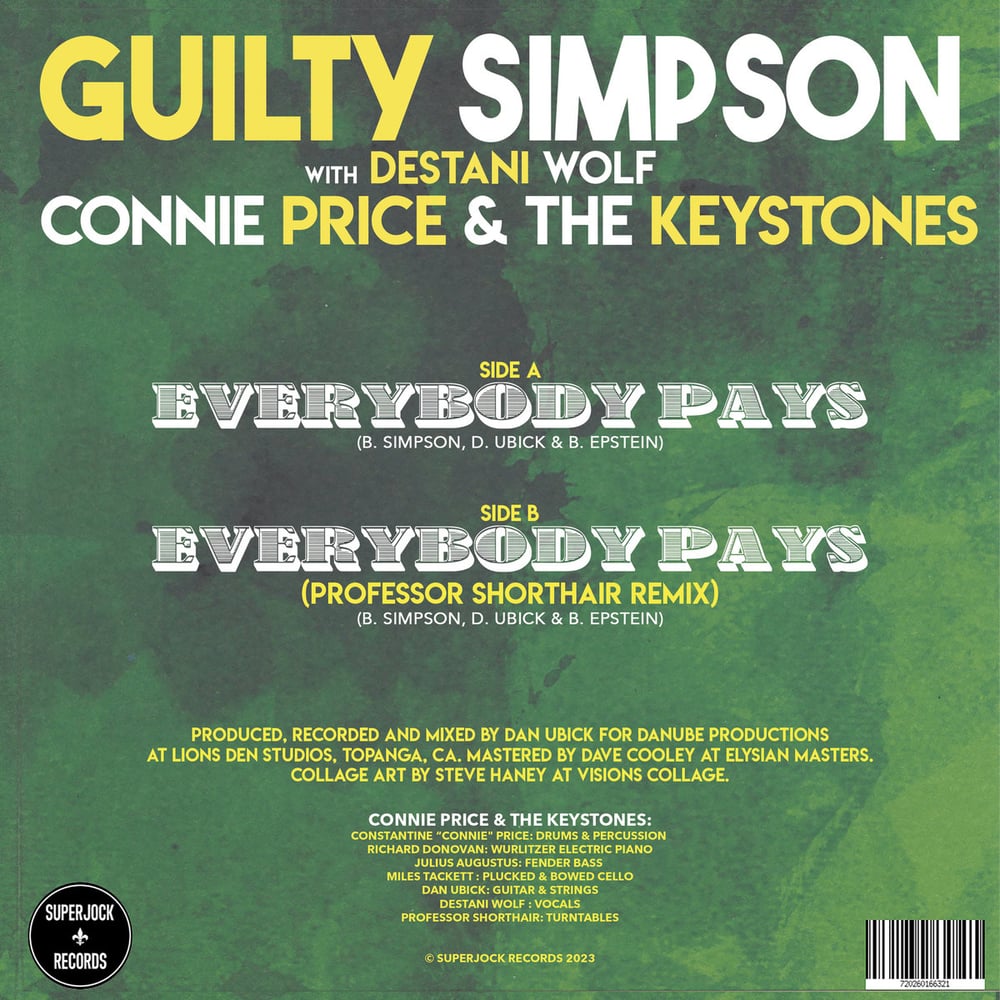 Label: Superjock
Catalog #: SJ124
Format: yellow green splatter 7"
Superjock Records presents Volume 13 in the ever evolving "NOLA Breaks"series! This time around, Los Angeles producer Dan Ubick partners up with Detroit native and long time J Dilla and Madlib collaborator, Guilty Simpson (Stones Throw).
Simpson spins a cautionary tale of how limited opportunity and having to hustle to make ends meet can have dire consequences on our communities. With a lush string arrangement and a funky backbone, Connie Price & The Keystones provide the perfect soundtrack to the subject at hand.
"Everybody Pays" also features the sympathetic and haunting voice of Bay Area soul chanteuse Destani Wolf (The Pharcyde, Matisyahu, Night Owls) and emotional cello stylings of Breakestra and Funky Sole grand puba "Music Man" Miles Tackett. To top it off, Professor Shorthair lays down the perfect cuts to bring the message home.
On the flip-side, Professor Shorthair provides an epic remix of "Everybody Pays" with a harder edge while maintaining the emotional feel of the original. - Volume 13 in the "NOLA Breaks" series is a must for Funk and Hip-Hop fans alike.
Produced, recorded and mixed by Dan Ubick for DanUbe Productions at Lions Den Studios, Topanga, CA. Album art by Steve Haney.