Quantic Y Anita Tijoux - Doo Wop (That Thing) b/w Entre Rejas (7" red vinyl)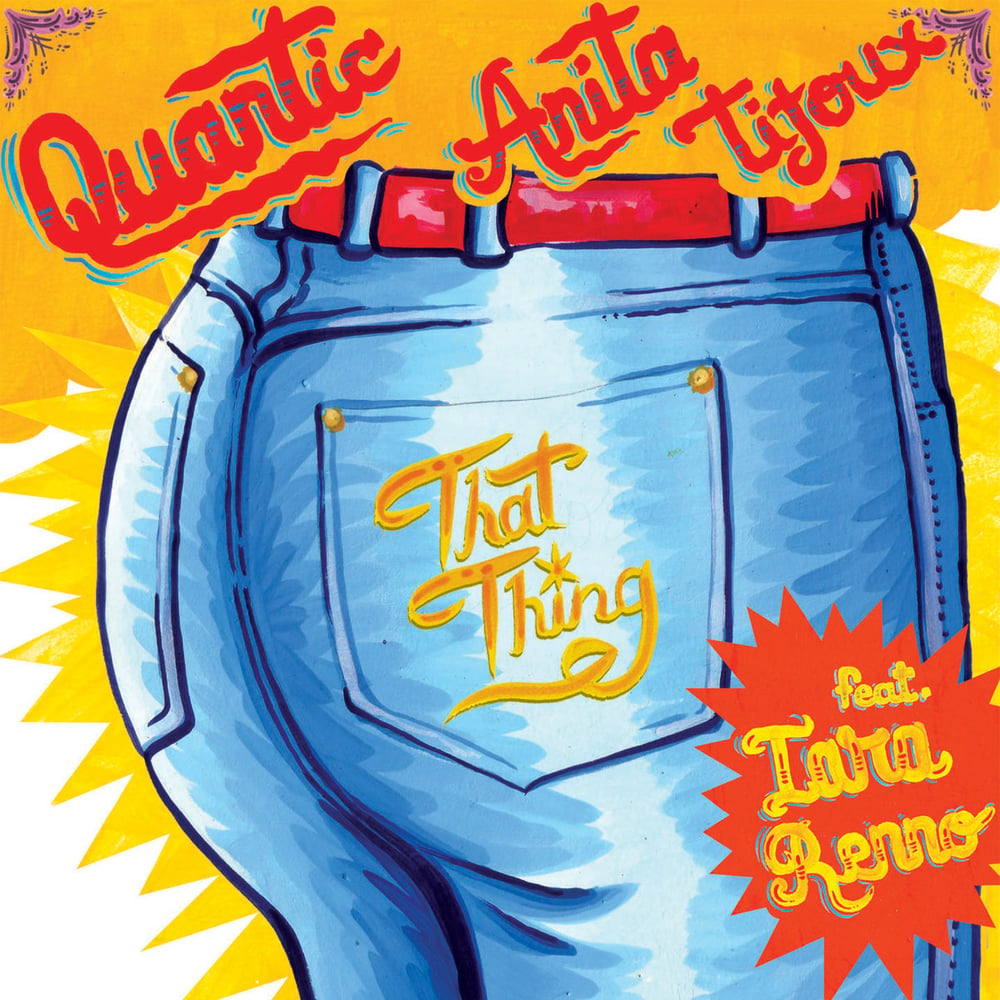 The Connection: Multiple albums by Quantic were released on Ubiquity Records. Ubiquity Records released Spark Arrester of Boogieburg's cumbia rework of The Mighty Sceptres. Boogieburg is proud to distribute the music of Ubiquity Records. Please contact info@boogieburg.com for a wholesale catalog.
Artist: Quantic Y Anita Tijoux
Title: Doo Wop (That Thing) b/w Entre Rejas
Label: Tru Thoughts
Format: 7" red vinyl
A super-limited repress of Quantic & Anita Tijou's cover of Lauren Hill's "Doo Wop (That Thing) - this time with a tasty red twist.
The bespoke artwork for this release, which features two colorful designs printed on either side of a natural card sleeve, was created by Bogotá based visual artist Mateo Rivano who is a major presence on the international street art scene and also regularly DJs jointly with Quantic around the city.