Sam Redmore - Universal Vibrations (import LP)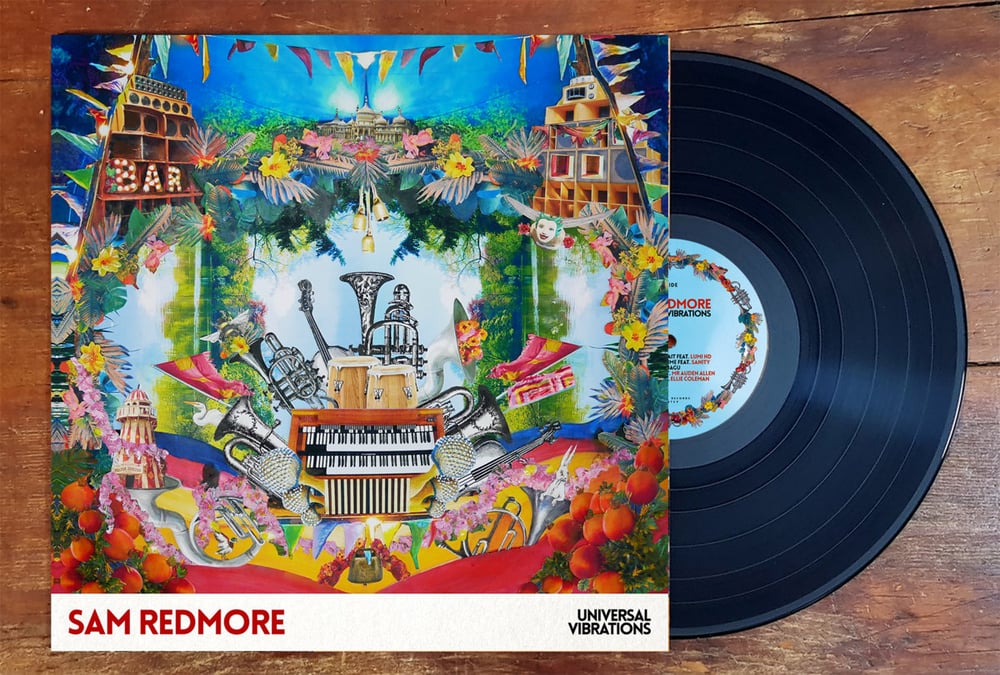 Label: Jalapeno
Format: import LP
'Universal Vibrations' is the debut album of original material by Sam Redmore.
Having already built a reputation from producing a huge body of sought-after remixes and edits, Sam has kept the eclectic tastes of all his fans satisfied with a series of very different singles showcasing the wide range of styles he is known for - all picking up rave reviews and a wide spread of radio support including Radio 1, BBC 6 Music, BBC Radio 2, Jazz FM and Worldwide FM to name but a few.
The single Nagu in particular has become a mainstay on daytime BBC 6 Music but each successive release has been finding new fans. From his killer cumbia covers (Tears / Just Be Good To Me) through to the afro-house exuberance of One More Time and leading neatly up to Just Can't Wait, a supremely soulful disco house floorfiller, this is an album with broad appeal running through its veins.
In Sam's own words:
"After many years spent remixing and re-editing other peoples' music, it gives me great pleasure to present my debut album of original material. What started life as a simple idea made in my spare room many moons ago has grown and developed over time into the eleven tracks we have here today. It was a wonderful experience collaborating with such a vast line-up of talented musicians across the album, culminating in a piece of work I'd never previously imagined possible. I hope you enjoy listening to it as much as I enjoyed making it!"