Sharon Jones - How Long Do I Have To Wait For You? (7")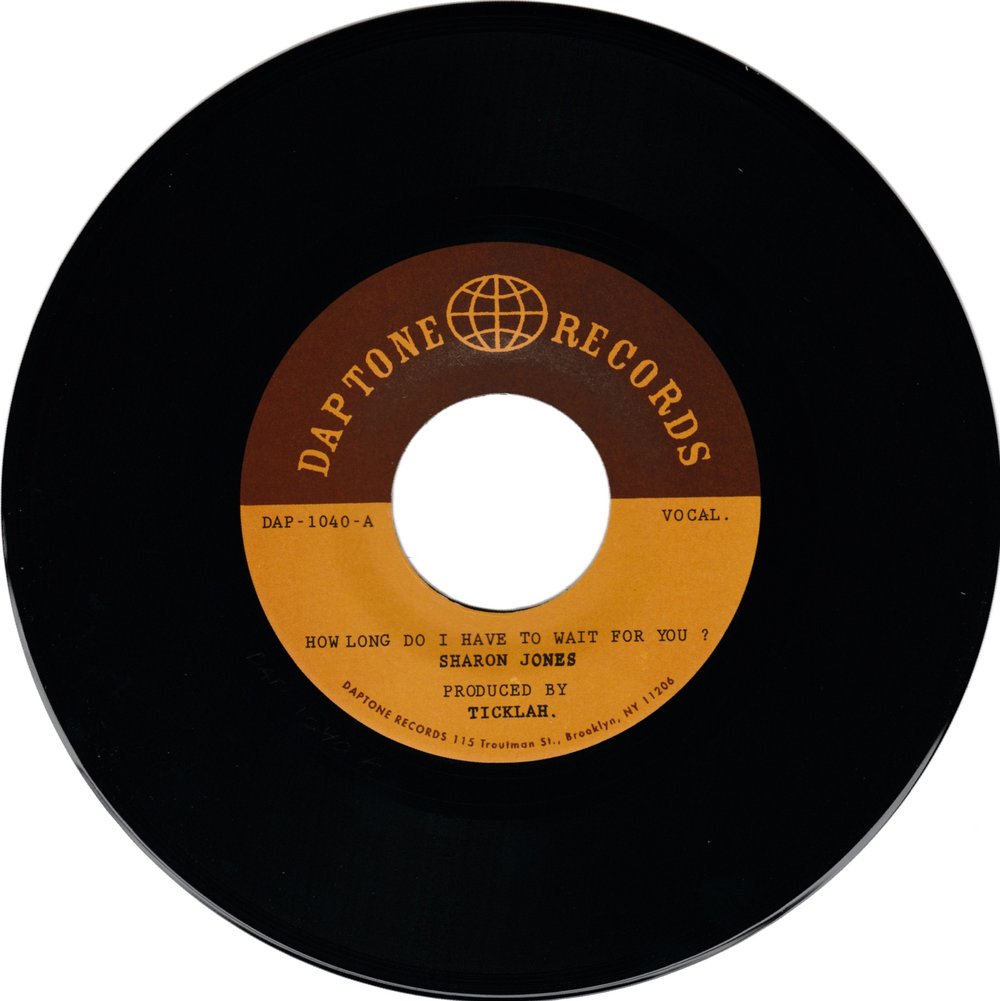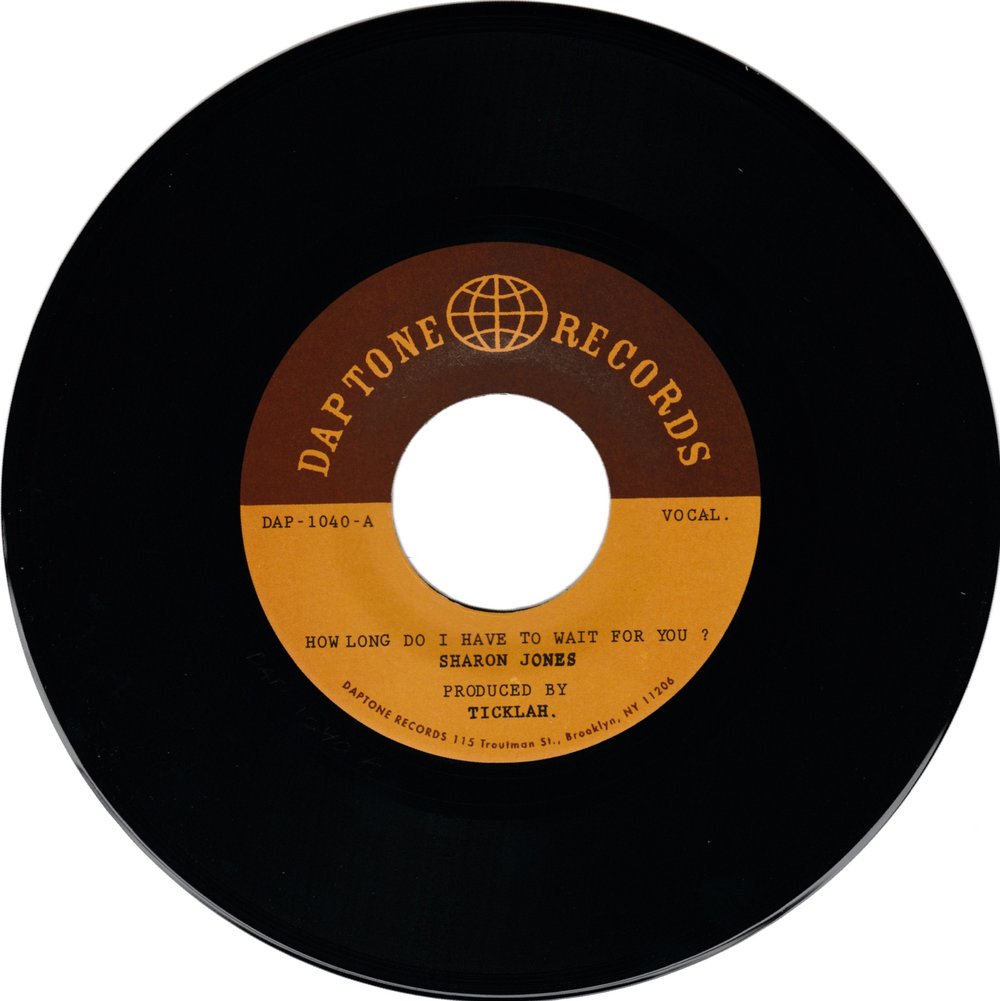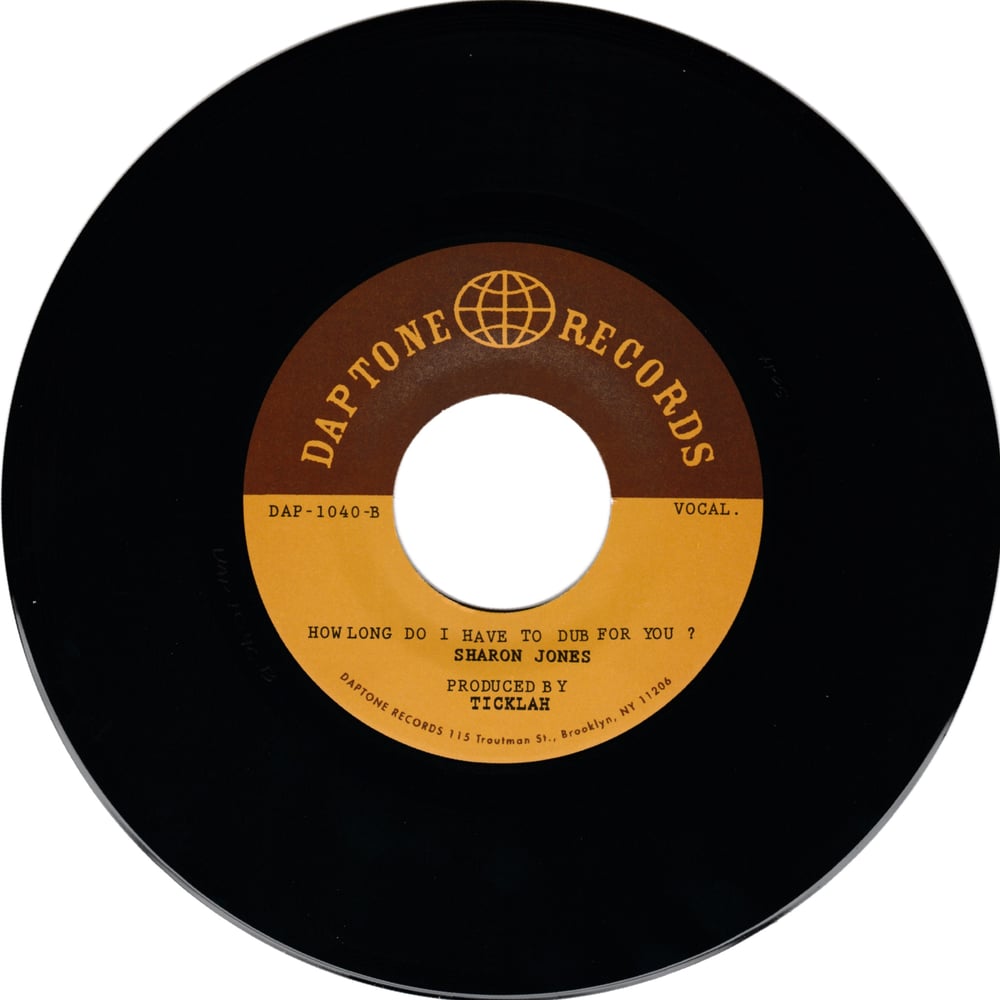 Label: Daptone Records
Catalog #: DAP-1040
Format: 7"
This reggae version of a Dap-Kings' favorite is really TERRIFIC! Reggae mastermind TICKLAH (AKA Victor Axelrod, AKA Earl Maxton…) has re-cast Sharon's vocals to the beat of is own drum, and it feels so right! He's taken the original raw tracks from the Dap-Kings' Naturally sessions down to his basement laboratory and put some of his Classic-Reggae-Evil-Genius shit all over it. Oh, he played it all on this one: drums, bass, echo-plex. He's got his hooks hitched, his pockets stitched, his mind switched, and this mix is fixed! It's RAW. It's HEAVY. It's RIGHT NOW. So spark that doobie and put your red, black, and green beanie on your turntable, cause this record is going on your head!