Benjamin & The Dreamdancers - Not One More Tear b/w That's What You Mean To Me (7")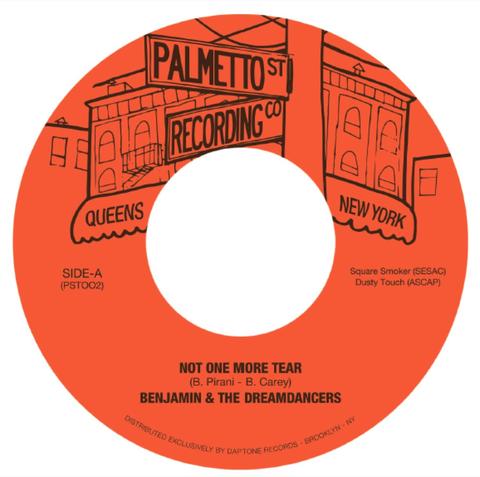 Label: Palmetto St.
Format: 7"
Benjamin is back with a follow up to last year's smash hit "Light Of My Life" b/w "Dreamin's For Free". This time backed by the fabulous Dreamdancers (featuring members of the Dap-Kings), Benjamin shows no signs of slowing down with the sophomore release on their own label, Palmetto Street.
The quick tempo and strong buildups of "Not One More Tear" are not only the perfect platform for a story of persistence and self-realization, but an irresistible 4-on-4 dance floor groove. Evoking the murky underground stormers of Detroit circa 66 it's an ideal prime time spin for your local Soul Club.
"That's What You Mean To Me" is a charming ode to love that's yet to arrive. Falsetto lead vocal stacked up with syrup sweet group harmony backups and offset by big boss brass all resting on top of a floaty mid tempo groove. It's certain to warm up any vibe with an irresistible sing-a-long chorus.