Hip Horns Brass Collective - Thunder b/w Marathon Runner (import 7")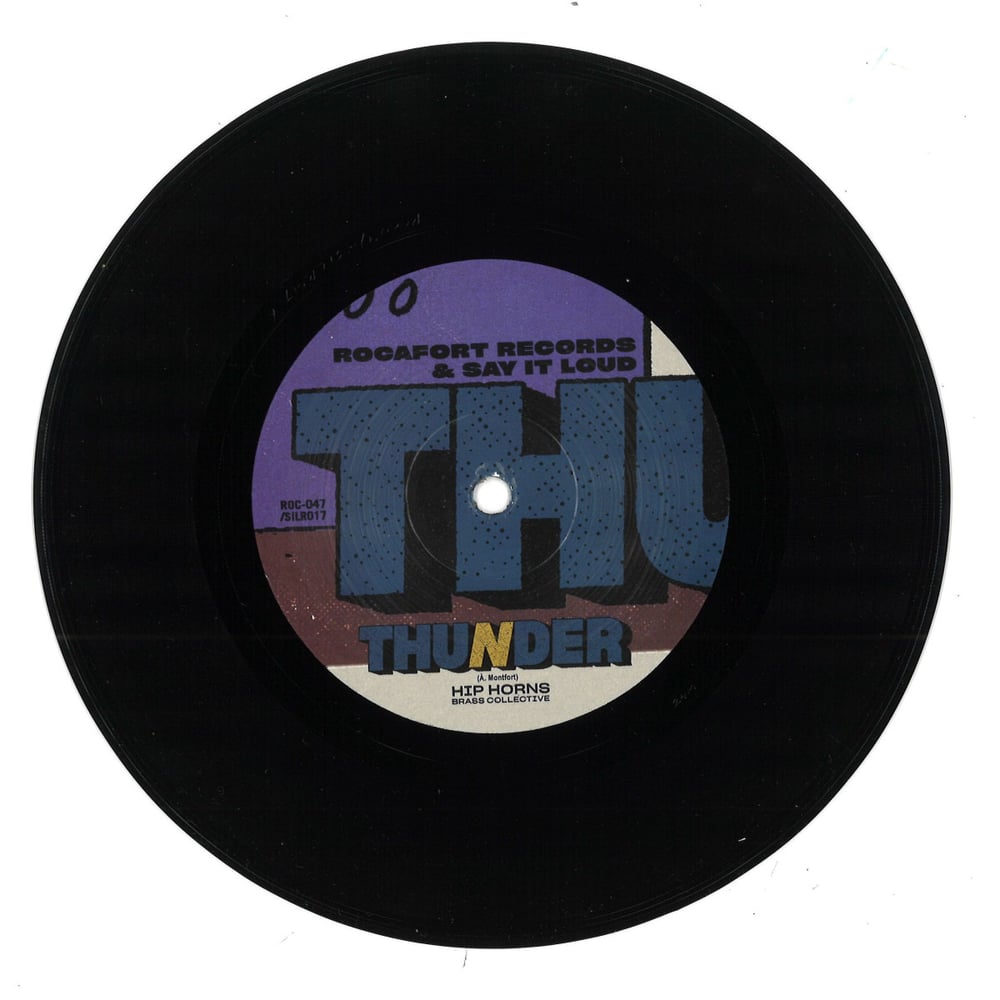 Label: Rocafort Records & Say It Loud
Catalog #: ROC047 / SILR017
Format: import 7"
With the band's first single pressed on wax, Rocafort Records and Say It Loud join forces to bring the sound of Barcelona's finest street brass band to the dancefloors.
'Thunder' is a fresh and energetic tune with jazz and funk arrangements based on a groove that hip-hop music lovers will quickly recognize.
On the B-side, "Marathon Runner" takes the form of a modern New Orleans brass band and its raw sound with all the groove and horn solos you would expect.