Kind & Kinky Zoo - Seven Noisettes b/w Poulpe Fiction (7")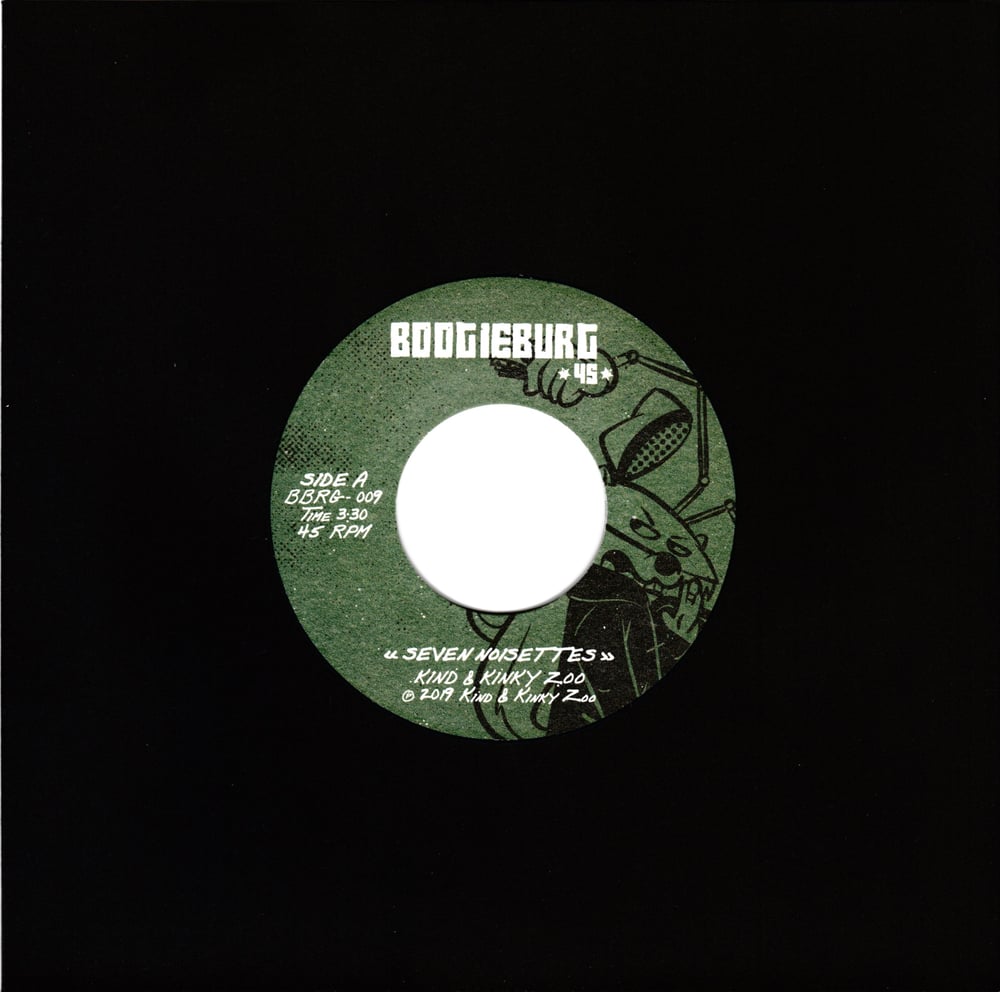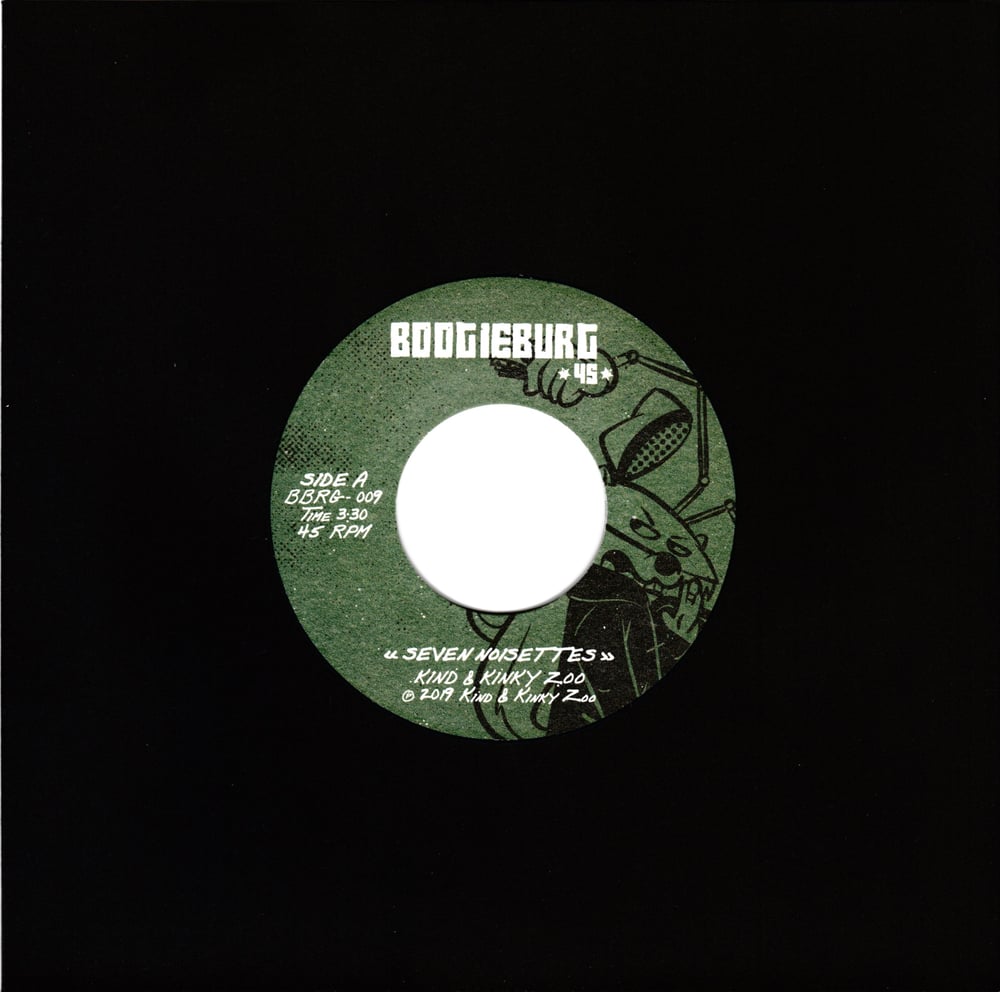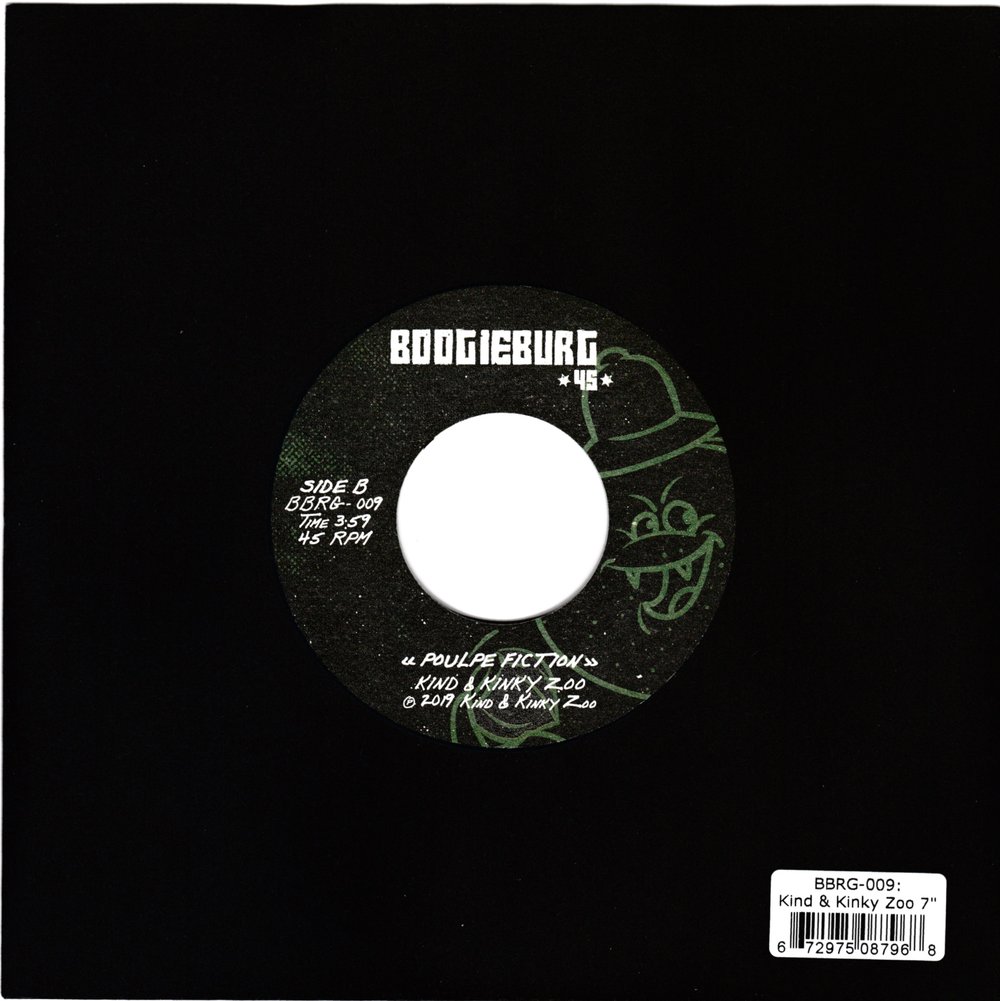 Label: Boogieburg Recordings
Catalog #: BBRG-009
Format: 7"
In 2005, a new zoo opened in Lausanne, Switzerland. Its wild animals have been going bananas in their quest to create a more dancefloor-friendly world. Now released, the zoo residents can be tracked by their heavy funk smells. Follow their scent past retro-psychedelia and turn left after organic garage.
Prepare for the earthquake, the Mountains are trembling with this raw groove from the heartland of Europe.
Recorded at Royal Studios, Switzerland.
Mixed & Mastered by David Hadzis at Arthanor Productions, Geneva (Switzerland).
Manufactured by Record Industry (Netherlands)
Artwork by Sebastien « Aple76 » Buret
Distributed worldwide by Fat Beats Distribution (Canoga Park, Los Angeles, CA)