NOLA Breaks Vol 5: Betty Harris b/w Robert Parker (7" blue vinyl)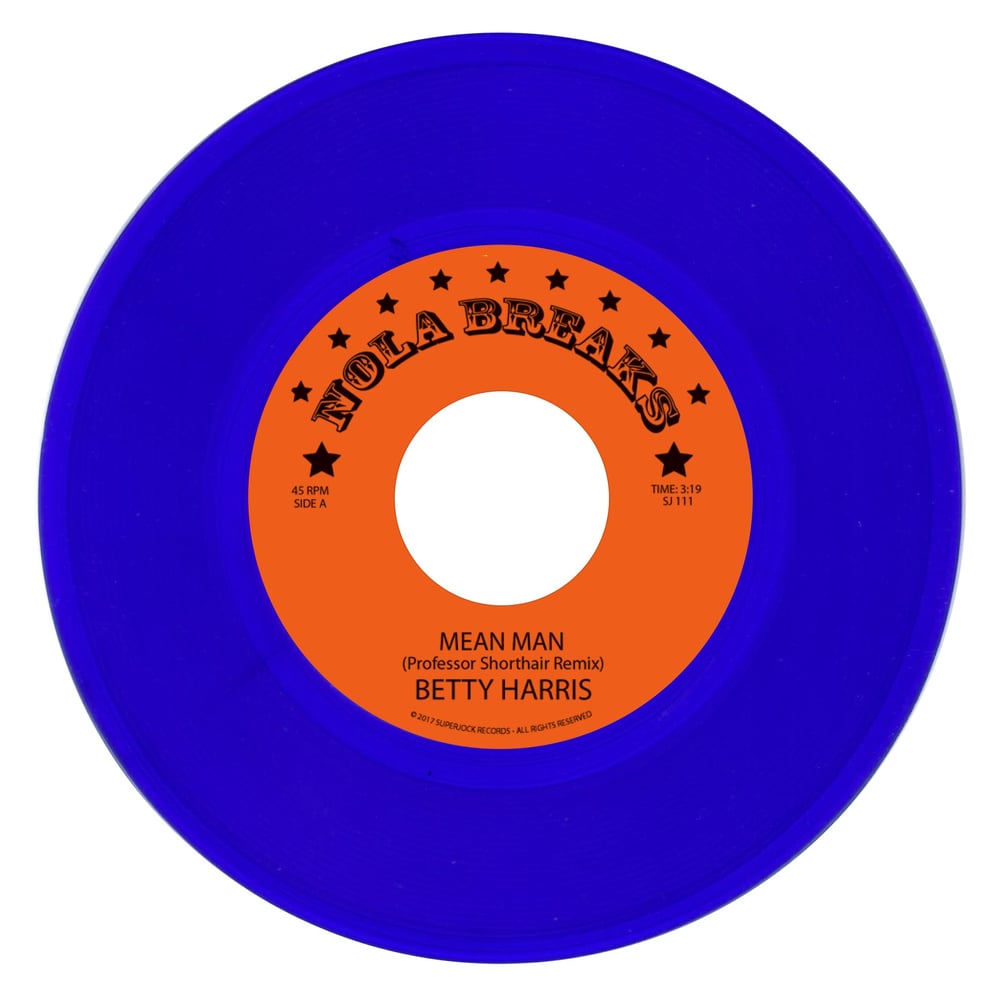 The Connection: Basement Freaks "All That Funk!" on our second 7" vinyl release was licensed from Jalapeno Records and we are proud to offer this fine release featuring Jalapeno artist The Allergies.
Artist: Professor Shorthair
Title: NOLA Breaks Vol 5
Label: Superjock
Format: 7"
A: Betty Harris - Mean Man (Professor Shorthair Remix)
B: Robert Parker - Everybody's Hip Huggin' (The Allergies Remix)
Funky New Orleans remixes from both sides of the pond! Professor Shorthair (NOLA) and The Allergies (UK) team up to bring you the latest 7" in the NOLA Breaks series (V5). The soulful sounds of Betty Harris's "Mean Man" gets an added layer of drums and cuts that'll be sure to have the dance floor moving. On the flipside, The Allergies remix of "Everybody's Hip Huggin" by Robert Parker is the perfect blend of B-Boy breaks and vintage Funk. Comes on blue colored vinyl and is limited to 500 copies.