Dan Boadi & The African Internationals - Money Is The Root Of Evil (orange 7")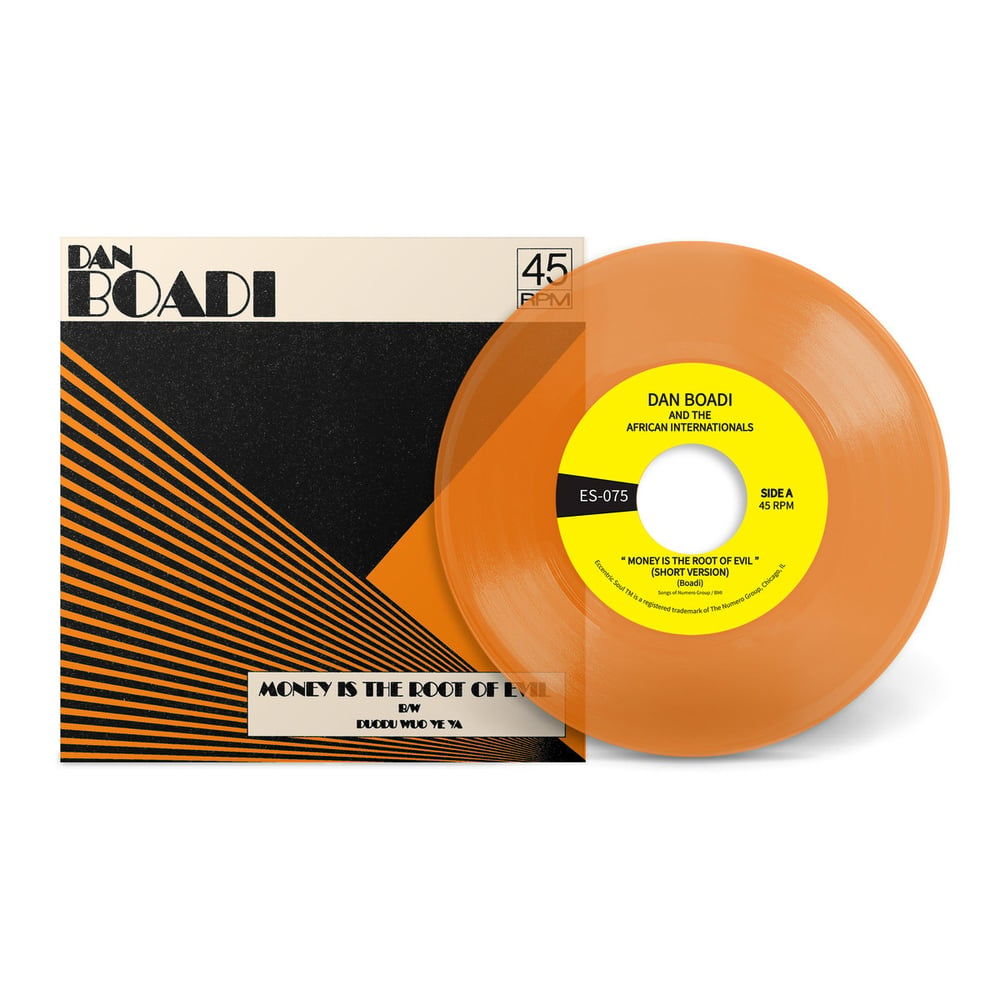 Label: Numero Group
Catalog #: ES075
Format: translucent orange 7"
After receiving regional praise for his 1976 debut Abrabo, Dan Boadi set his sights on leaving Ghana and bringing his highlife sensibilities to an American audience. Recorded at Paul Serrano's namesake studio on E. 23rd St. in Chicago, Boadi's U.S. debut showcased the true scope of his musical range; weaving in and out of funk, highlife, afrobeat, and reggae. The title track immediately demands the listener's attention with a chugging drum lead by The African International's King Tuch, setting the pace for Boadi's colorful orchestration to follow. Money Is The Root of Evil claims it's own space as a musical melting pot and reflects the excitement Boadi was learning to harness as a musician in his newfound home of Chicago.