KidGusto - Gully Son ft. Jungle Fire b/w WOZA Beat (7")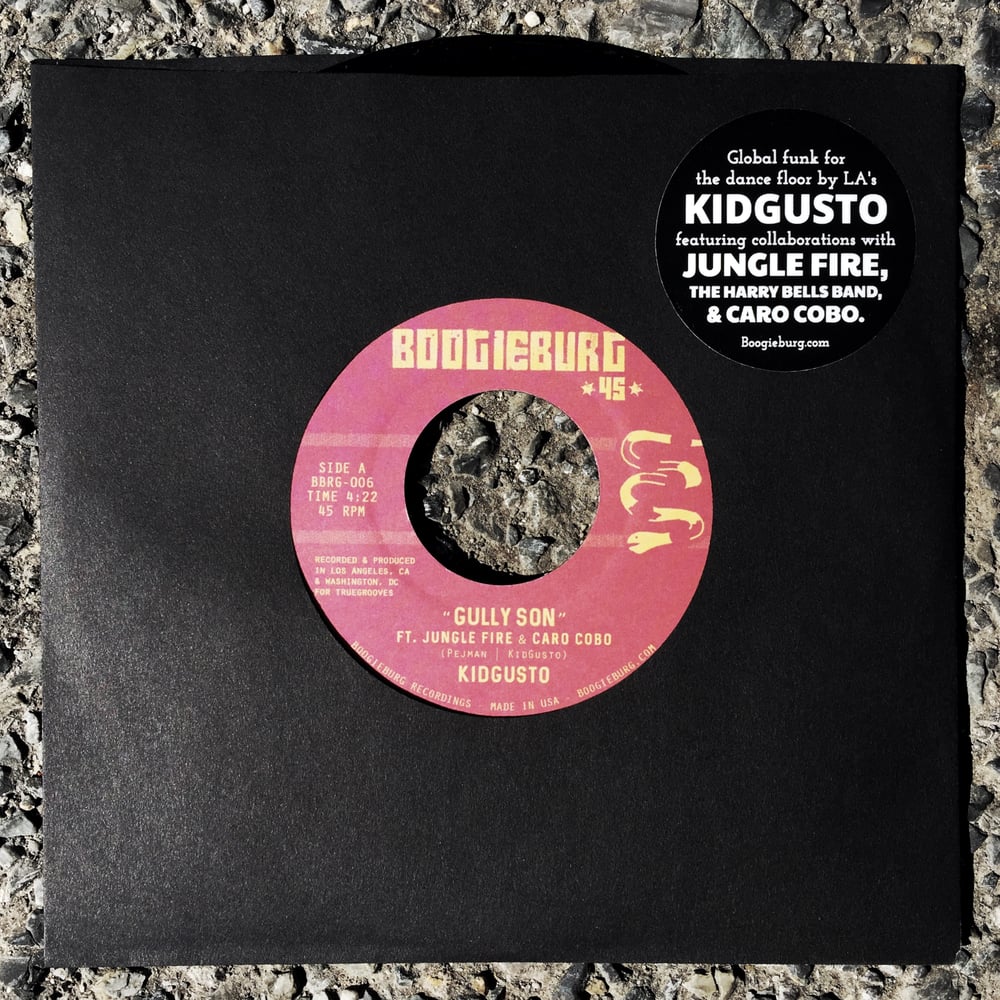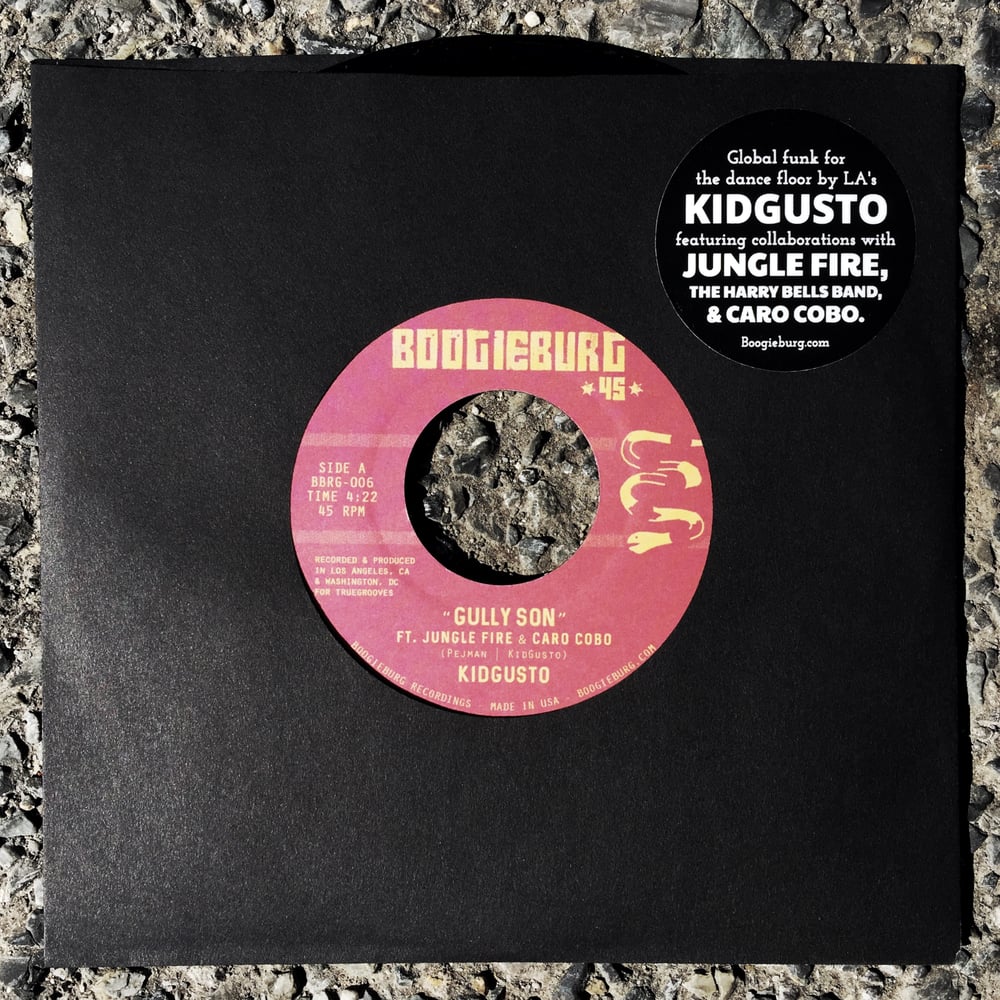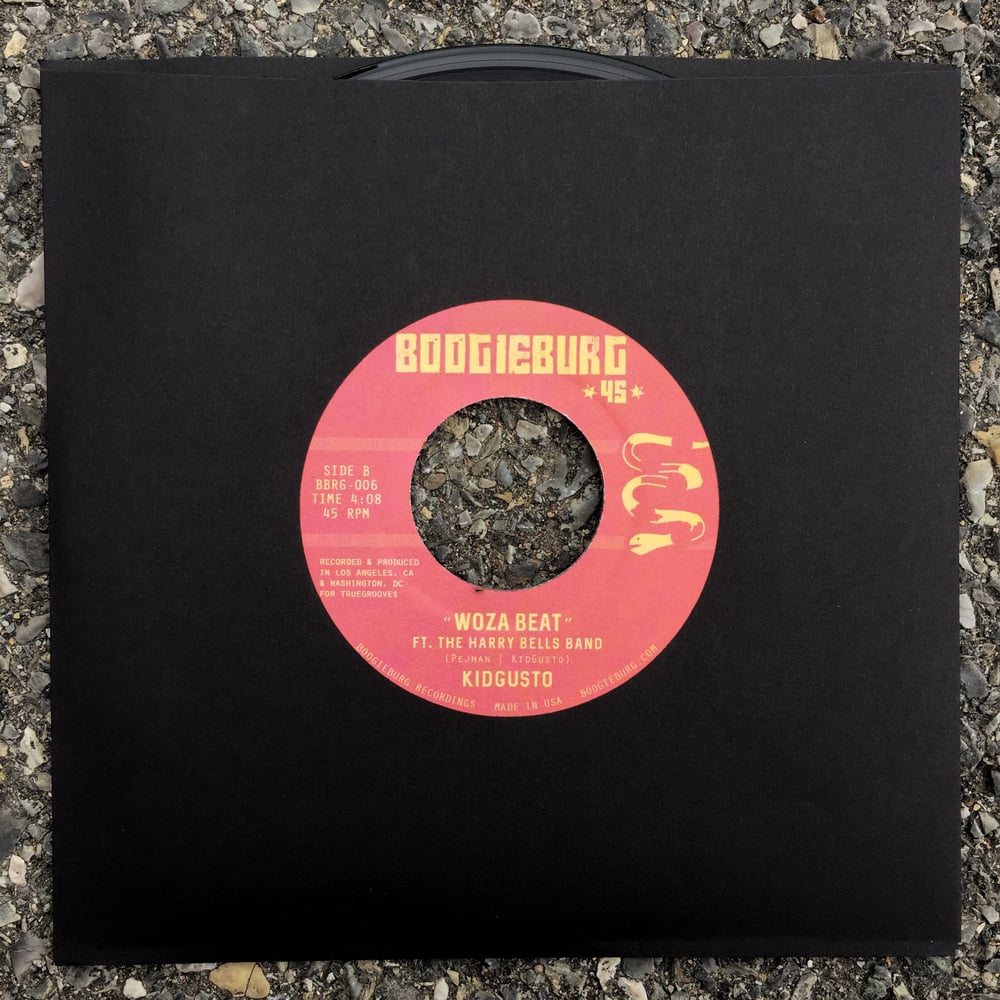 Label: Boogieburg Recordings
Catalog #: BBRG-006
Format: 7"
LA's KidGusto sets out to light up dance floors worldwide spanning influences from South America to West Africa and beyond on Boogieburg's sixth vinyl release. KidGusto is joined by acclaimed guest collaborators Jungle Fire (Nacional Records and Colemine Records) as well as DC's The Harry Bells Band and LA vocalist, by way of Colombia, Caro Cobo.
"A scorching uptempo double-sider that's perfect for almost any occasion and club situation when playing out. Get in on the ground floor when this drops and play it loud!" - Nostalgia King