Spark Arrester - Windy City Soul b/w Long Black Road (7")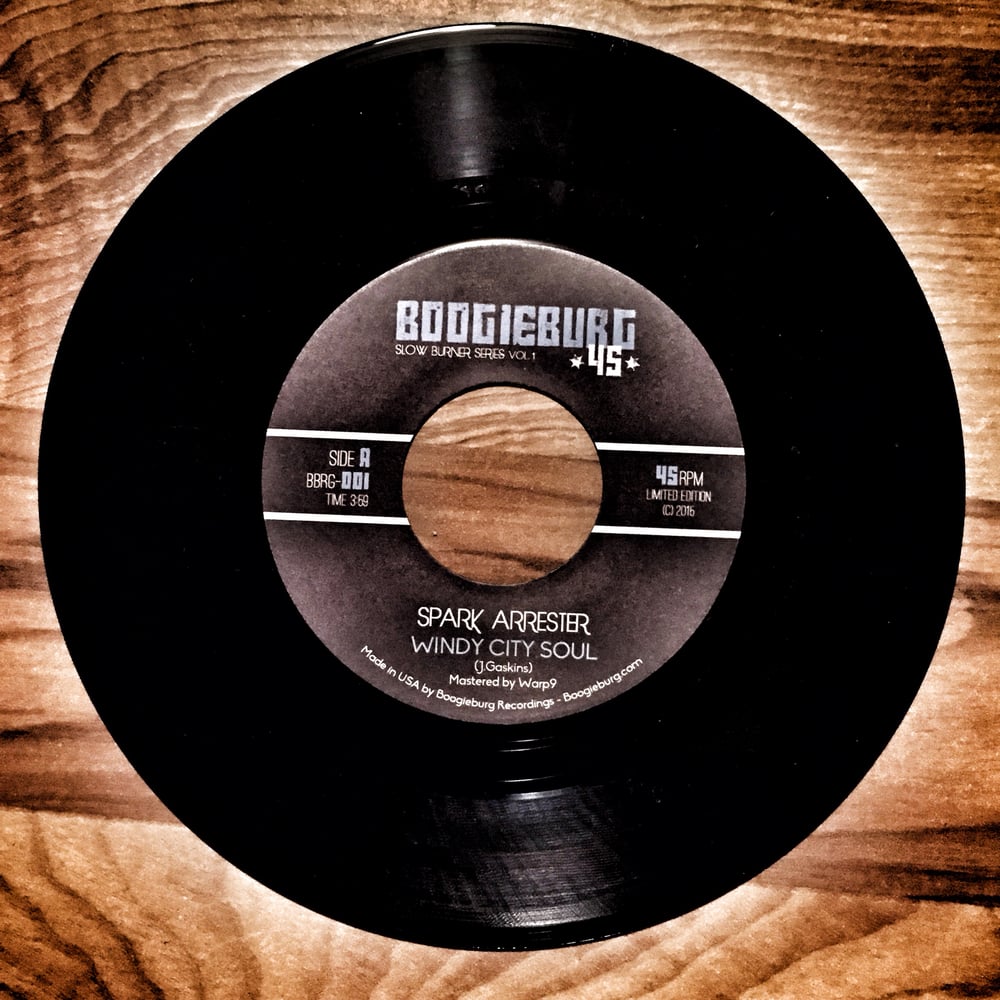 Label: Boogieburg Recordings
Catalog #: BBRG-001
Format: 7"
After dozens of digital releases and physical releases on labels around the world, this is the first 7" vinyl record release by Spark Arrester on Boogieburg Recordings. "Slow Burner Series Vol. 1" features two smoldering, beat-heavy, slow-burners from the Boogieburg digital vaults. On the A-Side, "Windy City Soul" samples elements of "25 or 6 to 4" by Chicago and "Back To Life" by Soul II Soul and combines chunky drums, funk guitar, and a heavy bass line. On the flip, "Long Black Road" takes a look at more recent rock music sampling legends, Electric Light Orchestra. Big builds and crafty sampling result in a big, bassy payoff at the end of the day. There is very little music of this kind on 7" vinyl and we are proud to present this record to the world.